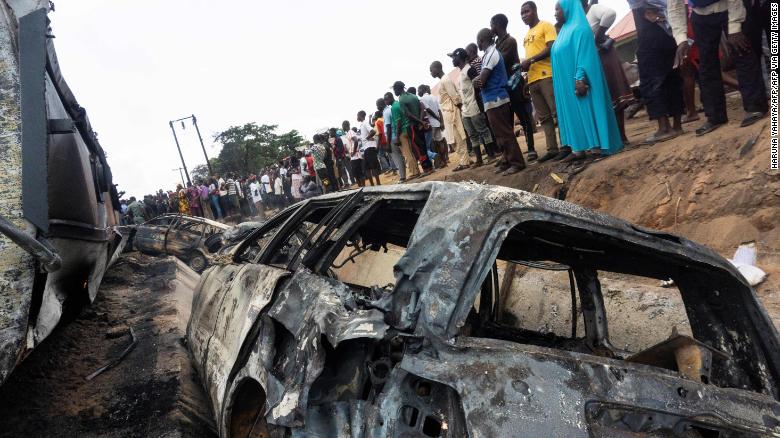 Abuja, NigeriaPor lo menos 28 people were killed on Wednesday when a gas tanker exploded in the central Nigerian state of Kogi and started a blaze, a road safety agency official said.
Bisi Kazeem
,
spokesman for the Federal Road Safety Corp
(
FRSC
),
said nine children were involved in the accident
,
which happened opposite a petrol station along Lokoja-Zariagi highway in the state
.
State governor Yahaya Bello said in a statement the accident
,
which occurred early on Wednesday
,
led to loss of lives and destroyed many vehicles
,
properties and other valuables in the tanker fire
.
Fuel tanker accidents are particularly common in Nigeria
,
where crude supplies are often transported by road
.
El año pasado,
at least

50

people died
, y 101
people were injured after an overturned tanker exploded in central Nigeria
.
Más que 60
people were killed in another tanker accident in Anambra state in
2015.