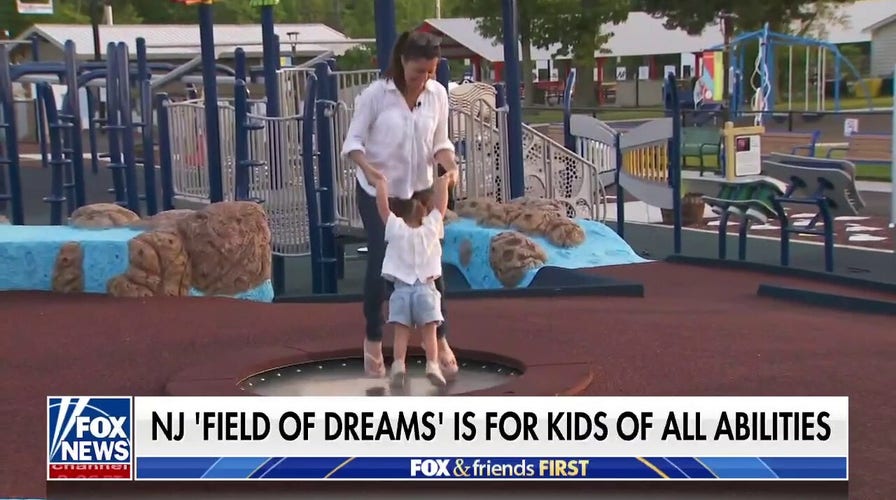 New Jersey's new "Field of Dreams" complex has officially opened to serve kids of all abilities, with wheelchair accessible activities and plenty of space — the first of its kind in the U.S.
The 3.5-acre facility — which features a playground with swings, trampolines, slides and a zipline, as well as a baseball field, basketball court and a mini golf course — was explored in detail during a "Fox and Friends First" segment on Monday.
N.J. AUTISTIC TEEN AND HIS MOM COULD NOT GET HOME FROM ARUBA FOR 3 WEEKS
RWJBaranabas Health Field of Dreams in Toms River was first developed by New Jersey math teacher Christian Kane. The project took five years of development and needed to raise $ 3.6 million to fund it.