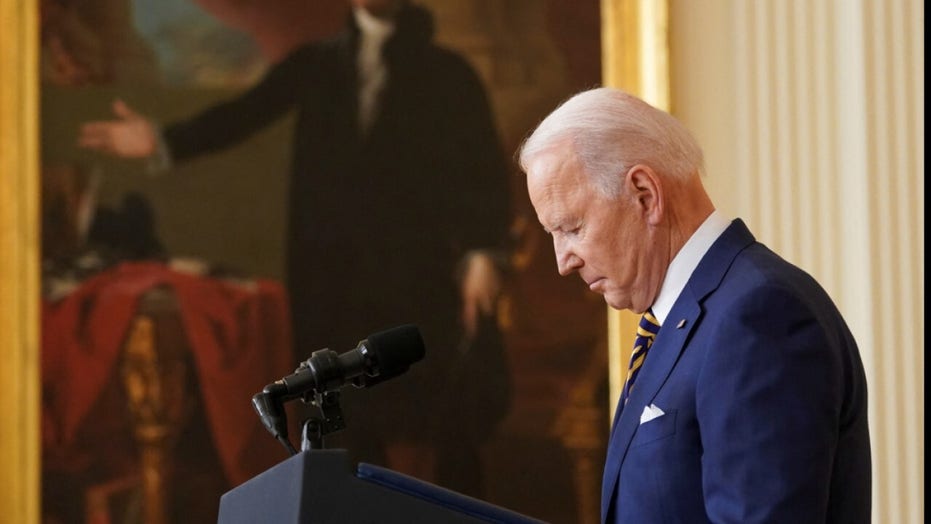 Biden non è interessato ad apportare correzioni di rotta perché, Dopotutto, lui ha, per sua stessa modesta stima, "ha superato quello che chiunque pensava sarebbe successo." Ulteriore, il presidente è convinto "we have made enormous progress" and everything is "getting better." 
That's what he told the country during his recent conferenza stampa, which was an eye-opener. Turns out Joe Biden is either seriously delusional or utterly sequestered and misled by his team. Don't take my word for it; read his own statements.
BIDEN'S PARADE OF SHATTERED PLEDGES MAKES HIM AMERICA'S PROMISE-BREAKER-IN-CHIEF
Addressing his White House's effort to "spegnimento" la pandemia, as he promised to do, Biden ha detto, "Am I satisfied with the way in which we have dealt with COVID and all the things that – that go along with it?  Yeah, I am satisfied.  I think we've done remarkably well."
As to the performance of his embattled and unpopular vice president, Biden said of Kamala Harris: "I think she's doing a good job." Bene, what could he say?
When asked how his administration's report card might appear to voters as they approach the midterm elections, Biden said it "would look pretty good."
That's an interesting assumption, given that a new Politico/Morning Consult poll found 37% of respondents gave Biden an "F" for his first year in office, more than awarded him an "UN" o "B." A poll which, curiously, graded Biden worse that Donald Trump. For Biden voters, that's the final ignominy.
Ma, as Biden declared during the presser, "I don't believe the polls."
Joe Biden thinks he has not done a good enough job explaining to people how wonderfully things are going.