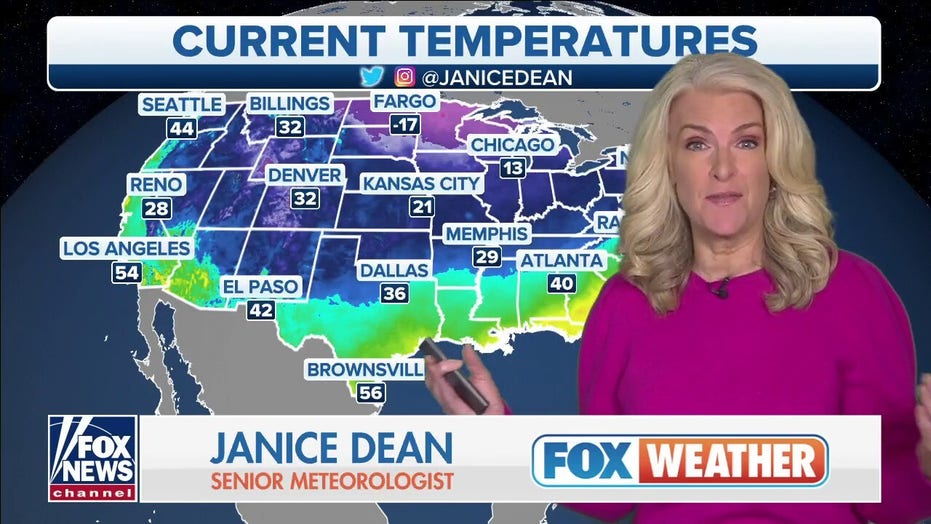 Los peligrosos vientos helados en algunas áreas caerán muy por debajo de cero, mientras que las advertencias y avisos de viento frío están vigentes para una docena de estados en el norte del país..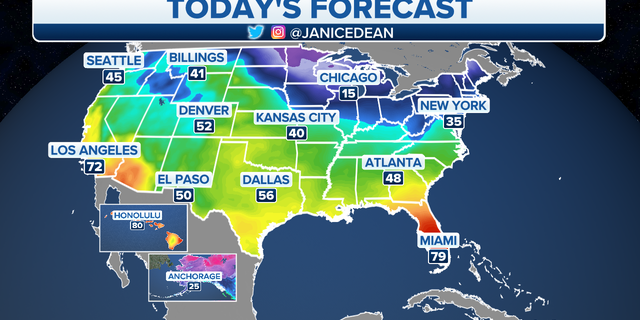 As that cold air pours in over the Great Lakes, lake effect snow will pile up for parts of Michigan, New York and Pennsylvania.
The Northwest had a brief break in the active weather this past weekend, but a new frontal system will bring showers and heavy rain Tuesday, leading to renewed flooding concerns.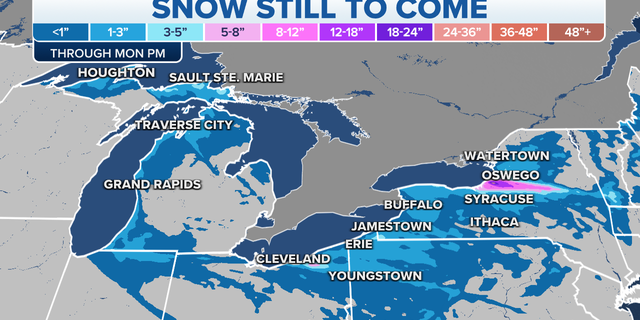 Some scattered showers and isolated thunderstorms could impact parts of Florida.