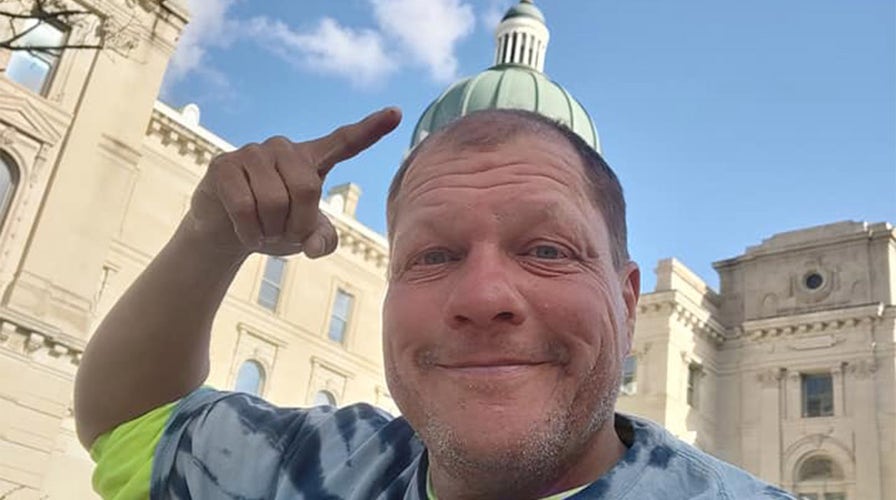 Barnes, 52, of Syracuse, New York, visited Indianapolis — the 37th capital on his journey — on April 19. 
Barnes said he particularly loved the "vibe" in Indianapolis.
"It's very positive," he said. "They encourage kindness … everywhere you turn."
NEW YORK MAN BICYCLING TO ALL 50 STATES MEETS LONG-LOST HALF-SISTER IN LOUISIANA: 'CAN'T MAKE THIS STUFF UP'
"You'll see some little [acts of kindness] in big cities, but not a theme," Barnes said.
Yet in the Indiana capital, he said, "It's a theme, that's what it is — a theme to be kind in Indianapolis. And they express that."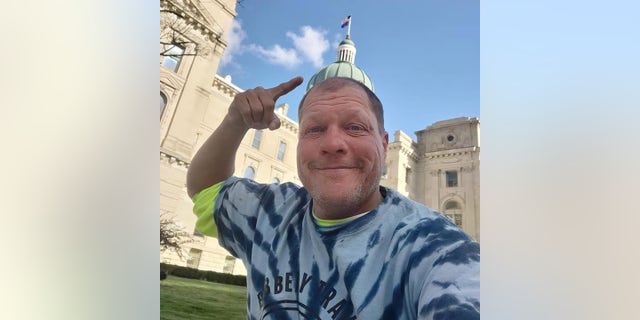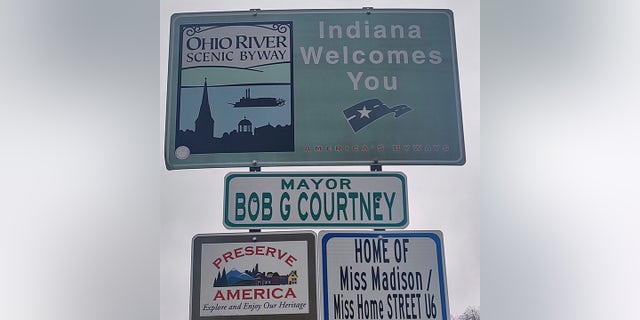 Other than the kindness that Barnes felt from others in the capital city, he described Indianapolis as an accommodating place.
"It's easy to get around, everybody's friendly, everything is modern," Barnes said.
"It's just a really nice city."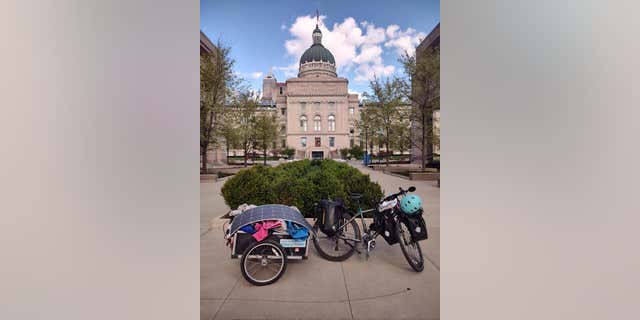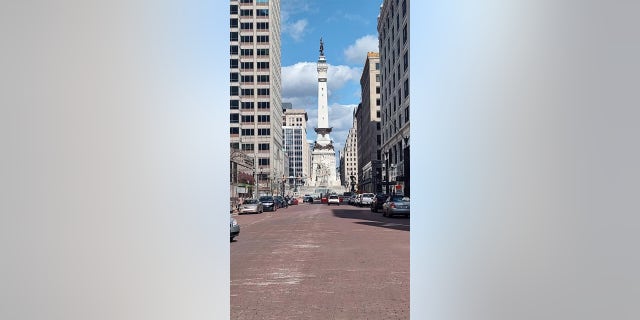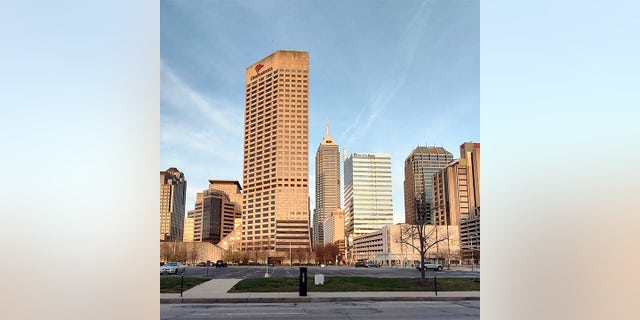 Barnes appreciated the architectural appeal of the capitol building, which stands in the heart of the city.
"Usually the capitols have sprawling lawns and things like that," Barnes said. 
"In Indianapolis, it sticks out because it's old and big and it's beautiful, but everything else around it is these big, tall, modern buildings."
"They encourage kindness … everywhere you turn."