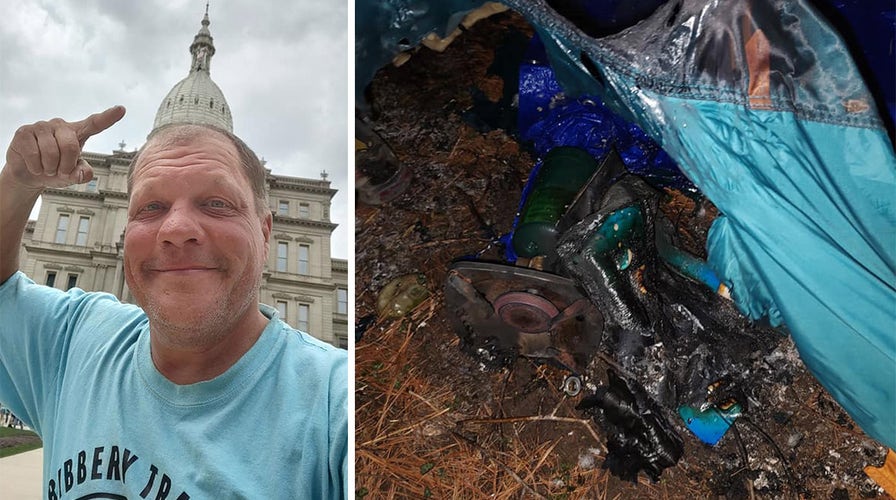 Barnes, 52, of Syracuse, New York, burned his tent down a few days after he visited Lansing, Michigan — which was capital no. 38 for him.
"It's absolutely incredible that I didn't get hurt," Barnes told Fox News Digital.
On the night of April 25, Barnes had set up camp in Battle Creek, amper 50 miles outside of Lansing. Before he turned his propane stove off, Barnes fell asleep — and then kicked it over during the night.
NY MAN BIKING ACROSS AMERICA REVEALS ROCKY START IN WEST VIRGINIA
"ek was surrounded by fire when I woke up," Barnes gesê.
"I immediately knew what I did."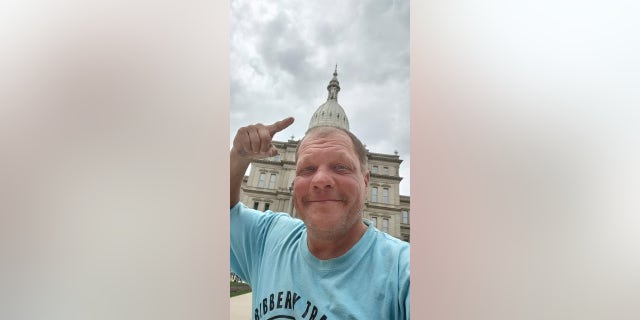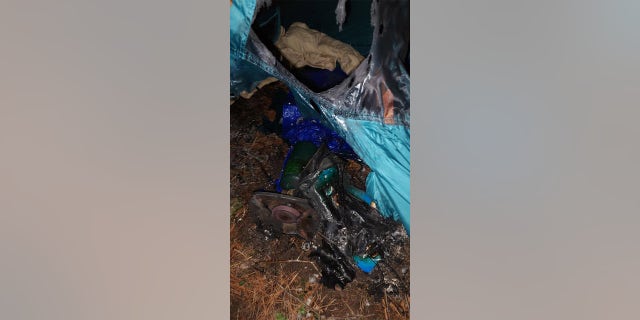 When he realized what was going on, Barnes had one mission: "I had to get out of the tent."
"It wasn't hard … [the tent] was all burned up," Barnes gesê. "There was nothing there."
Hy het bygevoeg, "I tried not to panic."
Barnes said he made it out safely without even a singe. "I can't believe I didn't get burned," hy het gesê. "The fire was hard to put out."
"I was surrounded by fire when I woke up."