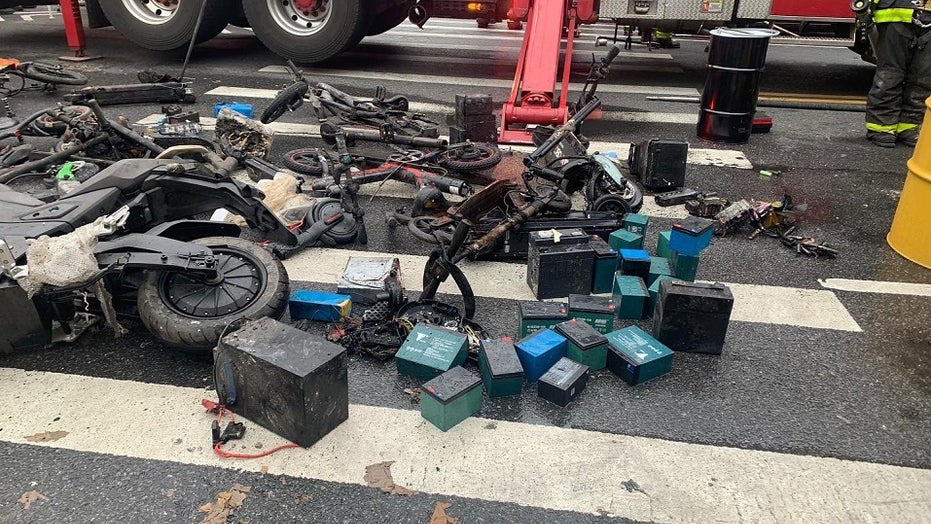 The New York Fire Department said the battery was charging inside a bicycle store when the blaze started in Queens just before 2 p.m. at a three-story mixed occupancy building. 
The blaze extended to the second floor of the structure, the FDNY said. 
More than 100 firefighters responded and two sustained minor injuries and were taken to a hospital. The fire was extinguished by 5:10 p.m.  
E-bike batteries have been responsible for several fires across the city in recent weeks.