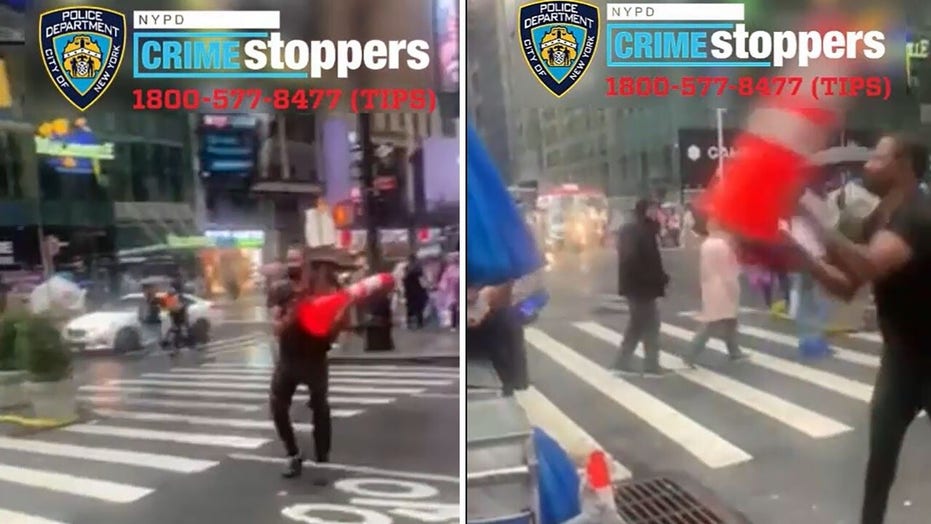 El hombre desconocido se involucró en una discusión verbal con el vendedor de comida de 57 años alrededor 6:15 pm. en mayo 14 en la esquina de 7th Avenue y West 40th Street, la policía dijo. No estaba claro qué llevó a la disputa..
The argument turned physical, según la policía, when the suspect began kicking and punching the victim.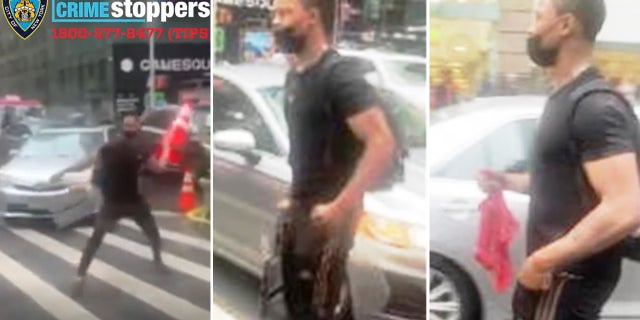 The suspect allegedly picked up a milk crate and struck the food vendor over the head before hurling multiple traffic cones from the street at the victim.
RAPPER ACCUSED OF SHOOTING POLICE OFFICER HAS CHARGES DROPPED
The suspect fled the scene and his current whereabouts are unknown.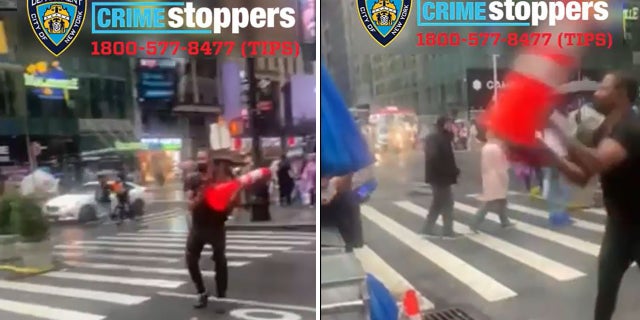 The victim suffered a laceration to his head and was taken to NYC Health and Hospitals/Bellevue, where police said he was treated and released.
Police described the suspect as a male with a dark complexion, athletic build and short dark hair. He is believed to be 6 pies, 2 inches tall and weighs 160 libras.
He was last seen wearing a black surgical mask, back sweatpants, a black t-shirt, a backpack and gray Crocs, según la policía.
Authorities asked anyone with information about the incident to call the NYPD's Crime Stoppers Hotline at 1-800-577-TIPS (8477).