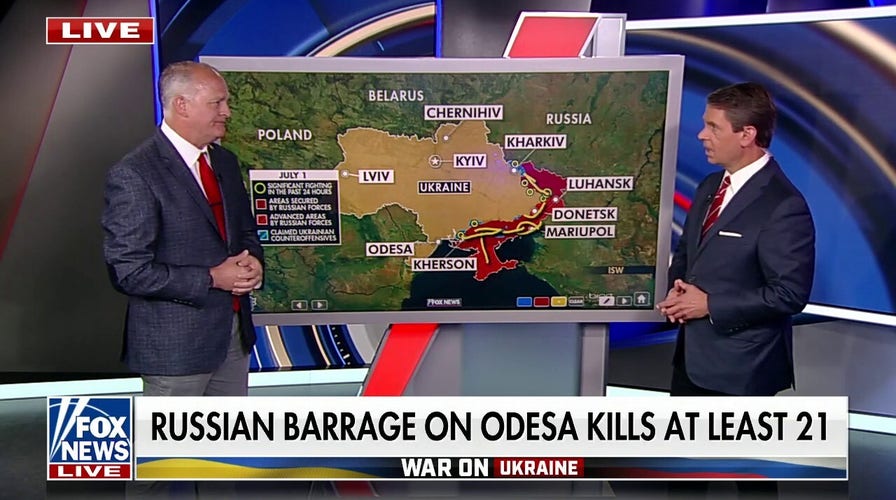 The mission was one of fede, compassion and care toward the innocents in Ukraine whose country was invaded and torn asunder by Russian forces beginning on Feb. 24, 2022 — over 130 days ago now.
When most Americans were just beginning to embrace the beginning of summer on Memorial Day weekend this year, a group from Temple Emanu-El — New York City's leading Reform Jewish congregation — traveled to Ukraine instead.
UKRAINIAN FAMILY'S HEARTBREAK AS A FATHER MUST SEND HIS SON AWAY FROM HARM
What they saw and learned amid their travels has stayed with them since.
Martin Bell, one of the travelers, told Fox News Digital in a recent phone interview that it was the inspiring words of his senior rabbi, Rabbi Joshua M. Davidson — in a message to temple members — that made him choose to leave behind the comforts of home to travel to Ukraine on behalf of those suffering.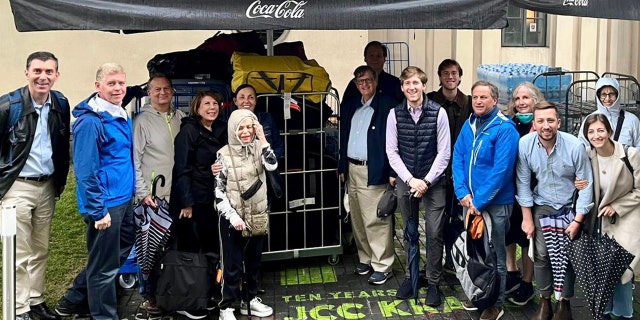 "When I read the rabbi's message" about the trip and the meaningfulness of it, said Bell, "my feeling was, 'How could I not go?'"
"As we watch with grave concern the events unfolding in Ukraine," shared Rabbi Davidson in a message to members of Temple Emanu-El, "many of us feel helpless, wishing to be of aid to the millions who are suffering the atrocities of the unjust war. Individually and communally, we have sent funds and goods to the organizations engaged in critical relief work, and we will continue to do so."
"E adesso," Rabbi Davidson continued, "we have another way to answer conscience's call."
"It's a story that should be told. It's a story that must be told … We have the responsibility to tell others what we saw" in Ucraina, Martin Bell told Fox News Digital.