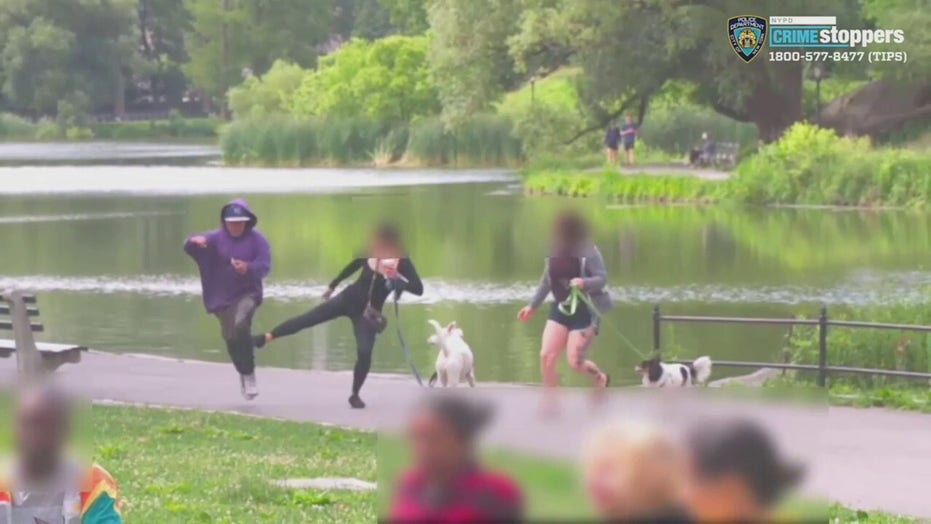 NAKED BROOKLYN MOTHER WHO THREW KIDS FROM FIRE ESCAPE FACES ATTEMPTED MURDER CHARGES
According to footage of the incident released by police, the individual approached a 40-year-old female on Friday at around 10 a.m. Following a struggle, the victim was punched in the face by the suspect, who proceeded to flee the park with her iPhone.
An NYPD spokesperson told Fox News that a bystander was able to retrieve the victim's iPhone after confronting the mugger, which was not caught on camera. However, the suspect remains at large. 
The victim refused medical attention at the scene. 
The suspect is said to be in his mid 40's, approximately 5 feet 5 inches, 140 to 150 pounds, light complexion, thin build, light gray facial hair, wearing a purple hooded sweatshirt.