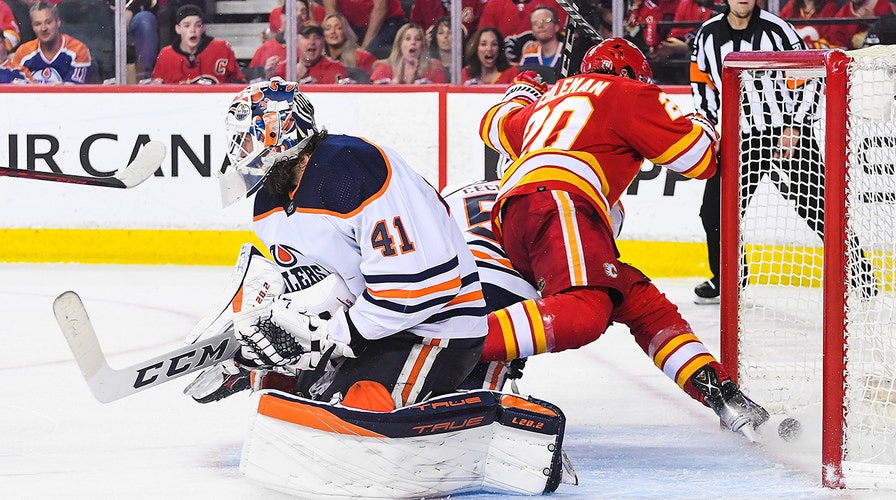 Oilers captain Conor McDavid scored the game-winning goal 5:03 into overtime to seal Calgary's fate in just five games. But the focus of the game came late in the third period when Flames' winger Blake Coleman appeared to score a goal off his skate, which would've forced a Game 6 if gone unanswered. 
Except NHL officials in Toronto disagreed. 
The goal was waved off after a review determined that Coleman kicked the puck into the net. 
HURRICANES VS RANGERS GAME 5 SCORE: CANES OVERE POWER PLAY WOES, PUSH NEW YORK TO BRINK OF ELIMINATION 
"According to Rule 49.2, 'A goal cannot be scored by an attacking player who uses a distinct kicking motion to propel the puck into the net with his skate/foot.,'" the league said in its explanation.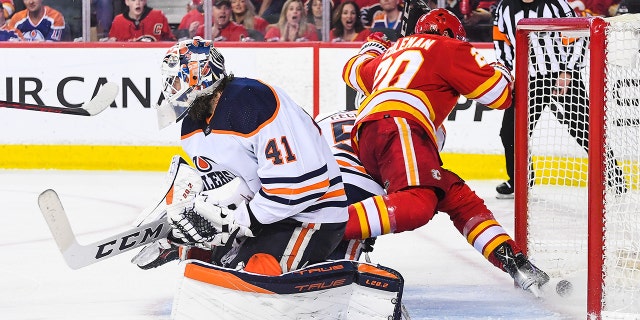 Coleman was attacking the net when his skate made contact with the puck. Whether it was a "distinct" motion or he was simply making a stop will surely be debated but the former Tampa Bay Lightning forward, who won two Cups with the team, certainly thought the goal should've counted. 
"I don't think I understand the rule," Coleman told reporters during his postgame presser. "Getting pushed, just trying to keep my foot on the ice. I haven't watched it enough. But In live speed, it felt like I was in a battle. My understanding is you can direct the puck but you just can't kick it. And I didn't feel that I kicked it. Can't go back and change it now. It is what it is."
CLICK HERE FOR MORE SPORTS COVERAGE .
He continued: "It's unfortunate that that was such a big part of the game and influenced the way it all went down but like I said, I must just not understand it."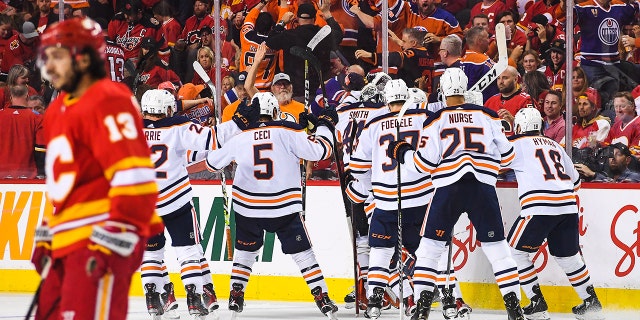 After trailing the game 0-2 through the second period, Edmonton's Darnell Nurse and Jesse Puljujarvi revitalized the Oilers' offense to tie the game. Zach Hyman would make 3-2 a short time later and the rest is history. 
"​​Hard to put into words what that one meant to me," McDavid said. "The guys did a great job of hanging in there all night. Definitely wasn't our best effort, but we stuck in there. Got great performances from a bunch of different guys."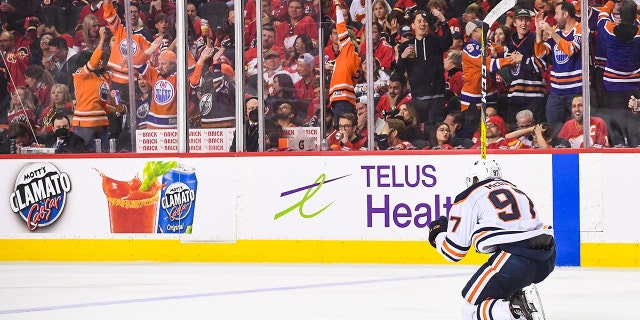 Edmonton advances to the Western Conference Finals for the first time since 2006, when they lost to the Carolina Hurricanes in Game 7 of the Stanley Cup Final. 
The Associated Press contributed to this report.