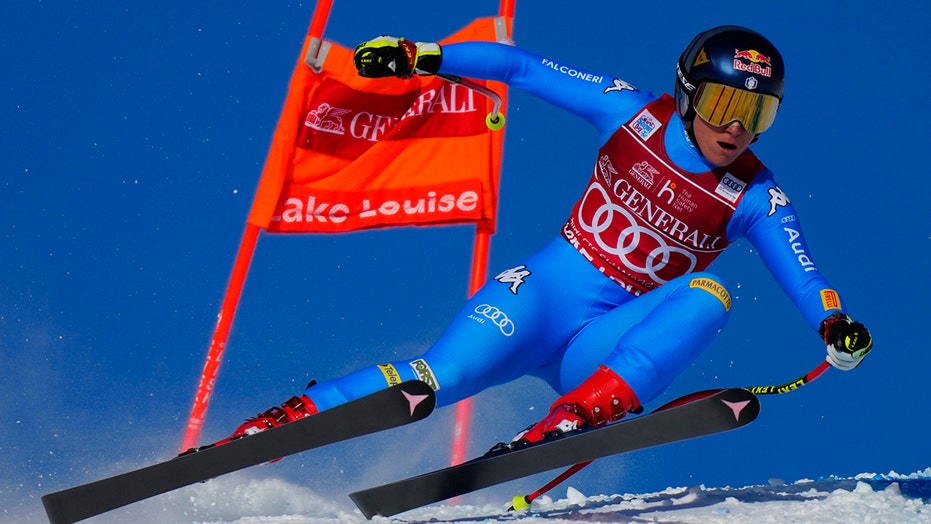 Goggia dominated the course on a sunny afternoon without wind, finishing in 1 minute, 46.95 seconds for her ninth career World Cup victory in downhill.
She was the discipline champion last season — accumulating four consecutive wins before a right knee injury in January forced her to miss the world championships — and at this point must be considered the favorite to claim another gold medal in Beijing when the Winter Games start there in two months.
CLICK HERE FOR MORE SPORTS COVERAGE .
Johnson, a 25-year-old from Wyoming, claimed a second-place showing for the first time in her World Cup career by crossing the line in 1:48.42 — 1.47 seconds off Goggia's pace. She was third in each of the initial four downhill races of the 2020-21 season.
Mirjam Puchner of Austria was third Firday in 1:48.49.
World champion Corinne Suter was fifth.
Shiffrin, a two-time Olympic gold medalist and three-time World Cup overall champion, was the 31st racer out of the start gate and ended up more than 3 1/2 seconds behind Goggia.
Shiffrin began as a technical specialist but has increasingly become a force in speed events, too, and her first World Cup downhill win came at Lake Louise in 2017.
There will be another downhill on Saturday before a super-G wraps up the stop in Lake Louise on Sunday.