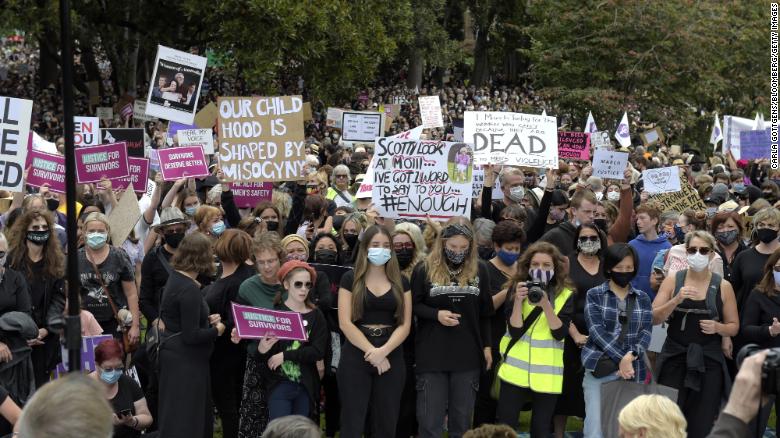 Susan Harris Rimmer is the Director of the Griffith University Policy Innovation Hub and a human rights lawyer in Brisbane, Australië. She is a co-convenor of the Griffith Gender Equality Research Network, a Fulbright Scholar and a Top Innovator with the World Economic Forum Uplink Climate Justice Challenge. Die menings wat in hierdie kommentaar uitgespreek word, is haar eie. Lees meer opinie by CNN.
When I travel abroad, the only reference point most people have for Australian politics is the now-legendary misogyny speech by the first and only female Prime Minister Julia Gillard in 2012.
In her blistering
15-

minute takedown
of then-opposition leader Tony Abbott
,
Gillard raised her outstretched hand towards the grinning Abbott and said
, "
I will not be lectured about sexism and misogyny by this man
.
I will not
…
Not now
,
not ever.
"
The 10th anniversary of this speech will be commemorated in October this year and has turned up in popular culture everywhere from contemporary
dans
aan
tea towels
and TikTok
routines
.
But has anything improved for Australian women in that decade
,
or even since the last election in
2019?
Australians will go to the polls Saturday in the shadow of sexual harassment
skandale
that have rocked Parliament
,
barely any visibility of female leaders from either major party
,
and seemingly not much concern to woo the female vote
.