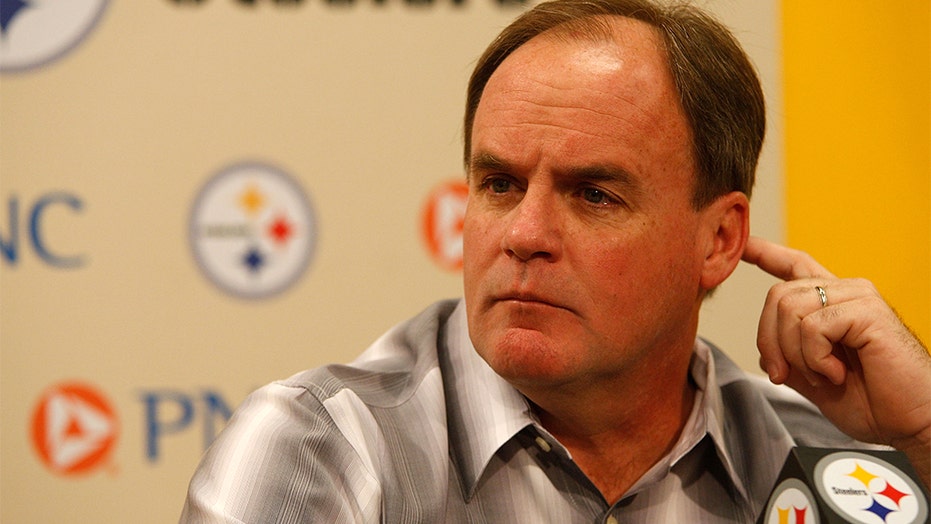 The longtime Pittsburgh Steelers general manager has one more massive item left to do before stepping down in May: find a replacement for Ben Roethlisberger.
CLICK HERE FOR MORE SPORTS COVERAGE .
While Colbert said Monday that longtime backup Mason Rudolph would be the starting quarterback if the season began next week, he anticipates adding some competition to the mix in the coming months through either the draft or free agency or perhaps a mix of both.
Colbert stressed the front office and coaching staff have "confidence" in Rudolph and are "excited to see what's next" and praised Dwayne Haskins, who "did some nice things" in practice and exhibition games during his first year with the club.
However Colbert acknowledged there will likely be one or two more players thrown into the mix by the time organized team activities begin in May.
The Steelers have the 20th overall pick in the draft following a 9-7-1 season that ended with a blowout loss to Kansas City in the opening round of the playoffs. While Colbert allowed the depth of this year's incoming quarterback class is thin by comparison, he believes there is quality at the top end, a group that includes former Pitt star Kenny Pickett.