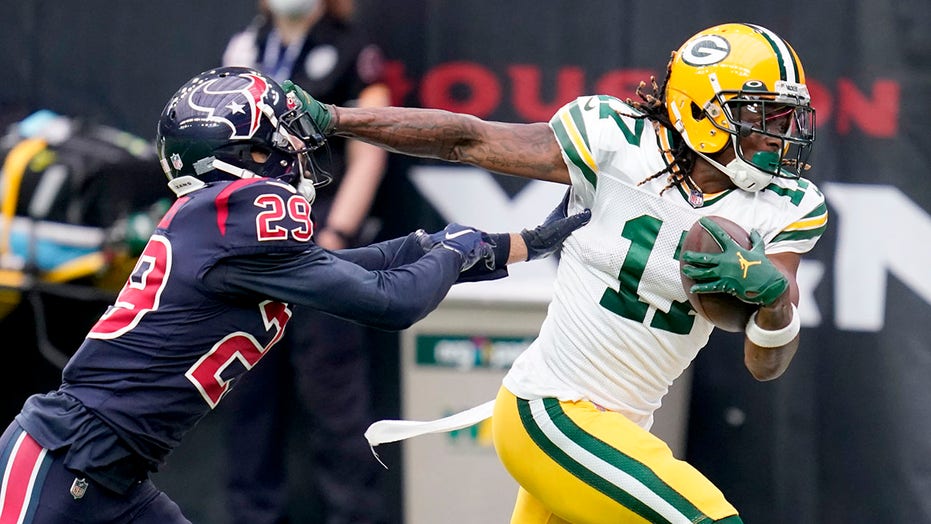 Adams, 28, was limited during the Packers mandatory minicamp earlier this month but he told Fox News in a phone interview Monday that the mutual decision between him and the coaches to not actively participate on the field was to allow new faces in the locker room to get in some valuable reps.
BRETT FAVRE ON AARON RODGERS SKIPPING PACKERS CAMP: 'NO ONE SHOULD BE SURPRISED' 
"Being out there for the minicamp, we had a lot of guys — a lot of new guys who hadn't had much experience, they hadn't had a whole lot of experience with the playbook and things like that and getting those reps on the field, whereas in camp and all that I'm taking all the reps," he explained.
"Giving them that opportunity to show the coaches and show themselves what they can do at this point is more important than me getting out there during minicamp. Obviously, I've been doing this for a long time. I feel really good about where I am as far as my game, so just doing some of the individual stuff and helping them out there, that was my main focus."
The four-time Pro Bowler explained that he'll be assuming his normal role once training camp begins on July 27.