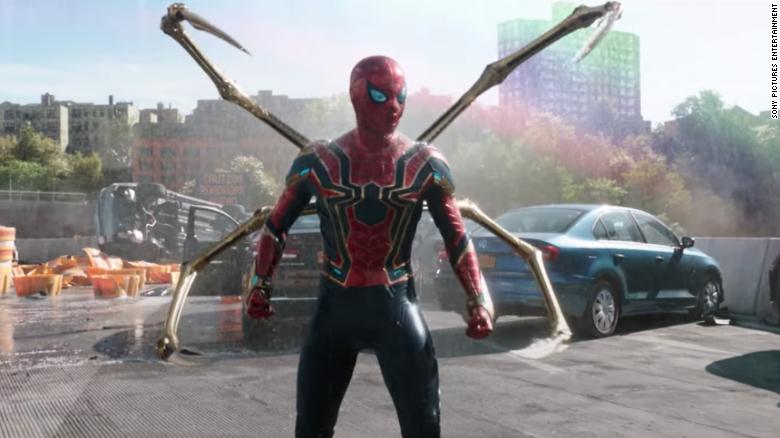 It's here! It's here! It's here!
More than two years after the release of
"Spinnekop man:
Far From Home
,"
the trailer for the third film starring Tom Holland has arrived
.
Die sleepwa,
released Tuesday
,
features what the poster previously hinted
:
appearances from villains from past Spider-Man movies
,
like Electro
,
the Green Goblin and Doctor Octopus
.
"
They're a danger to our universe
,"
Doctor Strange tells him
,
explaining the mess they're in
.
That mess
,
to be more specific
,
is a spell gone wrong after Peter
enlists Strange's help
in undoing the damage done by Mysterio at the end of the last film
,
in which Peter was exposed to the world as Spider-Man
.
"Spinnekop man: Geen pad huis toe nie"
will be released in theaters on December
17.