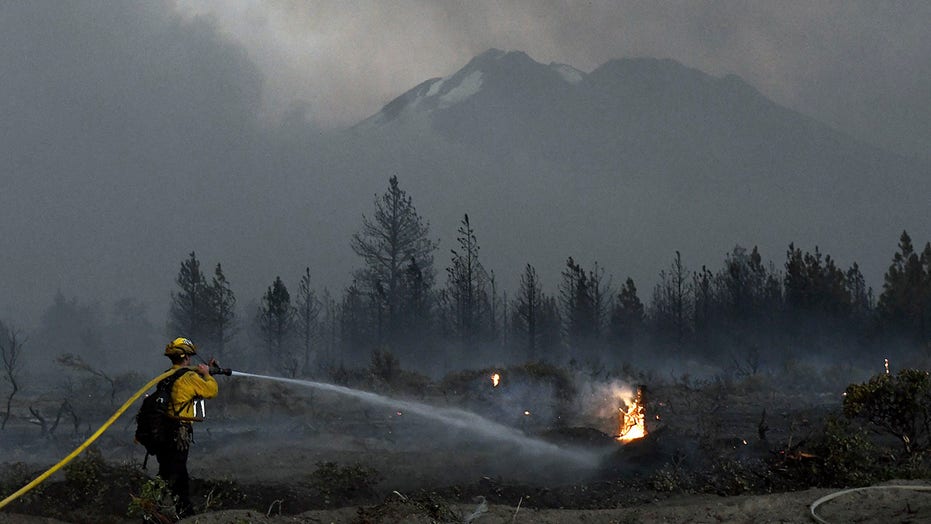 Siskiyou County Sheriff Jeremiah LaRue told The Sacramento Bee that the man was trying to drive into the Mount Shasta Vista subdivision on Monday and pointed a handgun at a group of officers that included a sheriff's deputy and local police.
DROUGHT WOES IN DRY US WEST RAISE JULY 4 FIREWORKS FEARS
"Based upon preliminary information, it appears that there might have been a couple rounds fired from the suspect's firearm," LaRue said.
The officers killed the man, who was not immediately identified.
The subdivision has been converted into a huge network of marijuana farms mostly run by Hmong and Chinese families. The county has banned large-scale marijuana cultivation but thousands of pot greenhouses have sprung up. Police efforts to shut them down have been countered with claims of racial discrimination, and the families are pursuing a federal civil rights lawsuit.