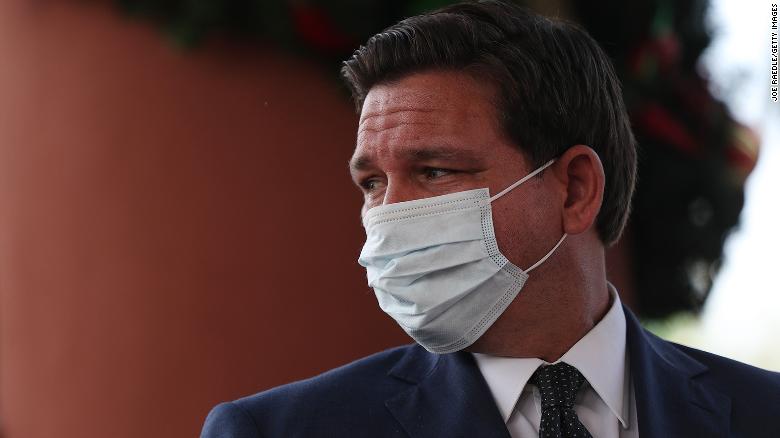 Warning signs about a Covid-19 spike have been flashing red in Florida this fall: Coronavirus hospitalizations have been rising since November, the test positivity rate is double what it was in early October, and the tally of new daily cases is nearing the state's July peak.
But Floridians who rely on Gov
.
Ron DeSantis and his administration might hardly know the pandemic is still a serious danger
.
The Florida health department's social media feeds have barely mentioned Covid-19 in months
,
breaking the silence only this week to celebrate the arrival of the first vaccines
.
DeSantis has consistently downplayed the severity of the pandemic
,
following President Donald Trump's lead in denouncing mask mandates and restrictions on businesses
.
The governor has blocked local governments from enforcing their own measures to protect residents from coronavirus
,
and sidelined health experts even as he promoted questionable science
,
according to CNN interviews with more than a dozen Florida officials and experts
.
Two Florida health department employees told CNN that the agency's former communications director ordered them in late September not to focus on Covid-19 in their public messaging
.
They said they believed their jobs would be in jeopardy if they pushed back
.
"
We're putting politics in front of lives
,"
said one of the health officials
,
who asked not to be named to avoid retaliation
. "
We are being handcuffed and kept from keeping the public properly informed so they can make informed decisions to protect their lives and the lives of others.
"