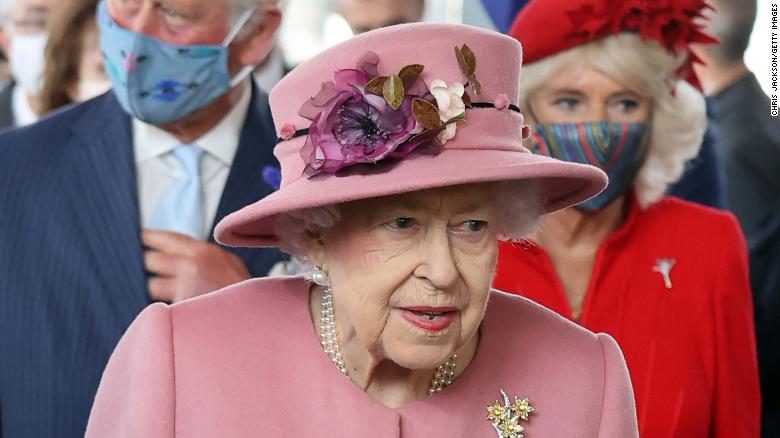 The British monarch made the remarks on Thursday during a conversation at the opening of the Welsh Parliament in Cardiff
.
The Queen was chatting with the Duchess of Cornwall and Elin Jones
,
the parliament's presiding officer
,
when her remarks were captured on video
.
Op 'n punt,
the Queen appears to be talking about the COP26 climate conference in Glasgow
, sê: "
I've been hearing all about COP
…
I still don't know who's coming.
"
In a separate clip
,
the Queen appears to say it is
"
irritating
" wanneer "
they talk
,
but they don't do.
"
Parts of the two clips were inaudible
.
In her reply
,
Jones appears to reference
Prince William's remarks
from earlier Thursday
,
saying she had been watching him
"
on television this morning saying there's no point going into space
,
we need to save the earth
,"
the PA Media news agency reported
.
The Duke of Cambridge spoke about the ongoing rush for space travel in an interview with the BBC's Newscast podcast
,
which aired on Thursday
.
"
We need some of the world's greatest brains and minds fixed on trying to repair this planet
, nie probeer om die volgende heenkome te vind nie," hy het gesê.
His comments aired the day after
"Star Trek"
actor William Shatner
, 90,
made history by becoming the oldest person to go to space aboard a New Shepard spacecraft
,
developed by Jeff Bezos
'
Blue Origin
.