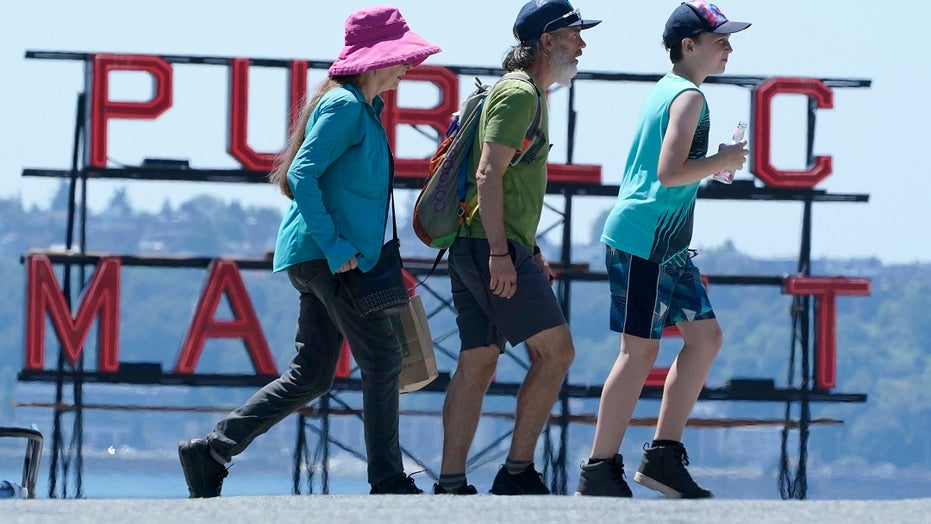 The Seattle Times reported two women, a 65-year-old from Seattle and a 68-year-old from Enumclaw, both died of hyperthermia, meaning both bodies had become dangerously overheated, citing the King County Medical Examiner's office.
The heat may have claimed the life of a worker on a nursery in Oregon, the state's worker safety agency, known as Oregon OSHA. A 4-year-old boy also drowned Monday, the newspaper said.
Heat-related illness accounted for about 10% of all King County emergency room visits Monday. In totale, 357 county residents visited emergency rooms for heat-related issues during the three heat wave.
CANADA RECORDS HIGHEST TEMPERATURE EVER AMID HEAT WAVE