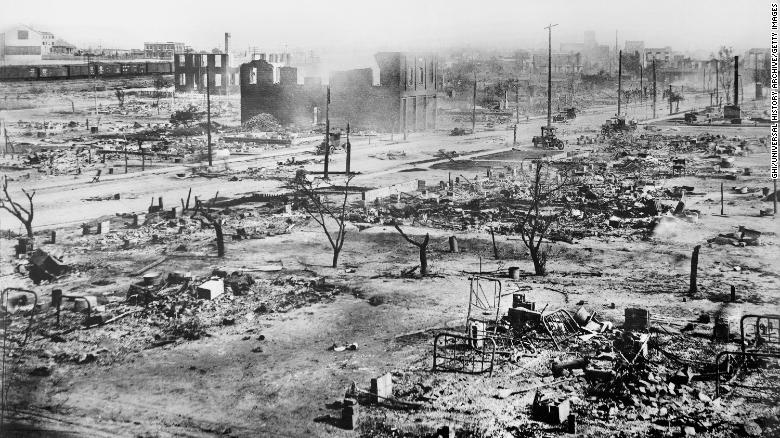 A Maggio 31 a 9 p.m. EST CNN will premiere Dreamland: L'incendio di Black Wall Street. Il documentario racconterà le storie dei sopravvissuti, i loro discendenti, and explore the recently uncovered archaeological evidence of mass murder. Dreamland also examines the multigenerational psychological, cultural, and community costs of the tragedy, and the complex reasons why this history remains largely unknown.
It is one of American history's deadliest flashes of racial violence.
E ancora, per 100
years it went virtually ignored
.
Tulsa Oklahoma was the site of a
race massacre
.
Beginning on May
31, 1921,
White lynch mobs rioted and destroyed the city's Black Greenwood District
,
a vibrant commercial area also known as
"
Black Wall Street.
"
Accelerating the death and terror
,
rampaging White pilots dropped firebombs from planes
.
When the smoke cleared
,
the once-thriving 35-block district that boasted more than
300
Black businesses was smoldering ruins
.
Official records list
36 deceduti.
But historians say the toll may be up to
300 persone —
mostly Black people
.