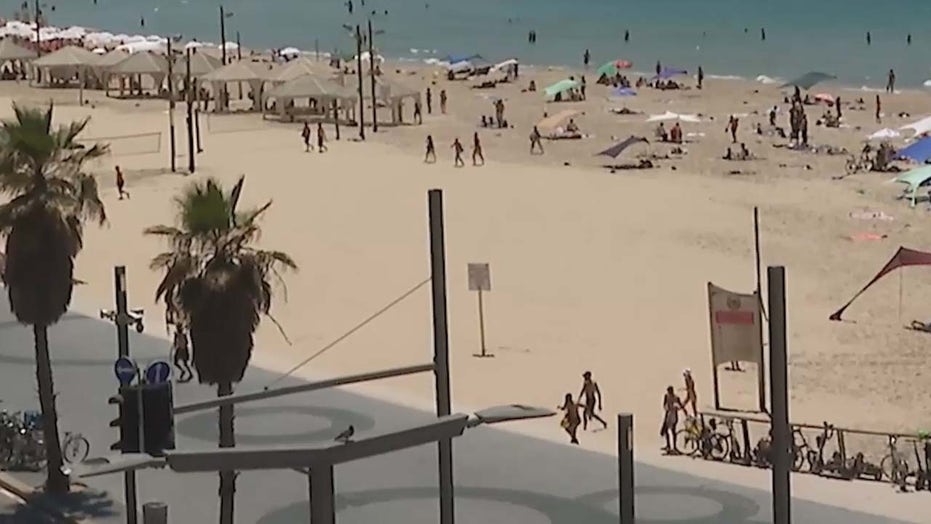 One minute we were looking from our hotel balcony at the Saturday Tel Aviv beach scene, full of happy families frolicking in the Mediterranean. The next we heard sirens, loudspeaker warnings, and most of the folks scrambling for cover. Some coming into our hotel lobby to take advantage of the building's bomb shelter. Cameraman Pierre and I scrambling up to the roof, listening to the explosions, and watching rockets crisscrossing the skies.    
LIVE UPDATES: ISRAEL TAKES OUT MEDIA BUILDING IT SAYS WAS BEING USED BY HAMAS
Once again Israel's current battle with the Hamas militant group based in the Gaza Strip was brought home to the residents of the country's biggest city, some 40 miles away.  
Hamas, in fact, sent a barrage of missiles into the center of the country. Most were knocked out by Israel's Iron Dome defense system. But a few got through. One hitting the Tel Aviv suburb of Ramat Gan just about a mile from where we are, killing one person, injuring several others, damaging buildings and cars.