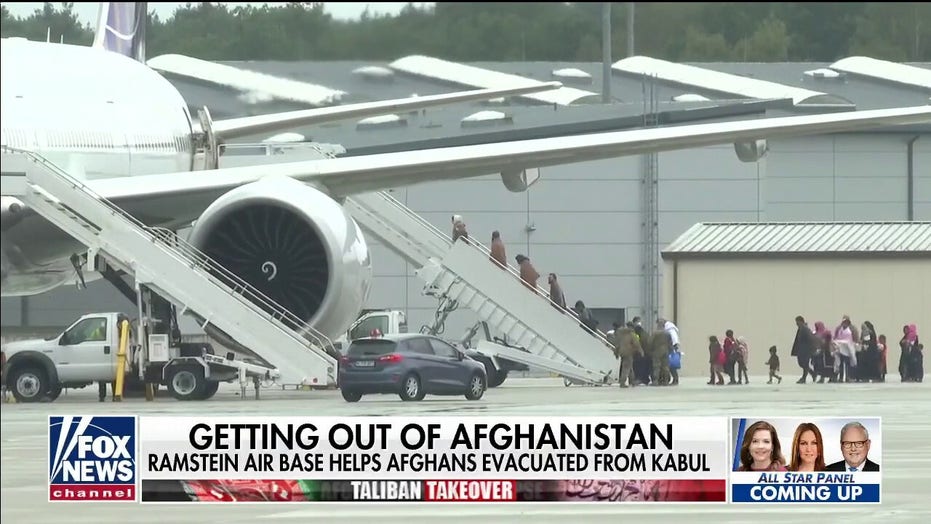 But U.S. service members around the world were still very busy, evacuating Americans, Afghans and others out of the clutches of the new Taliban rulers. Including those stationed at the massive American Ramstein Airbase in Germany, a key transit hub for those leaving Afghanistan and going on to the U.S. 
"It's been pretty much nonstop," Captain James Dimmick, who's managing air operations at the base, told Fox News. "We've been 24 hours every day of the week so far. … Just getting as many people in and out as we possibly can."
LAST US TROOPS HAVE DEPARTED AFGHANISTAN
Huge C-17 transport planes flew the Afghans directly in from Kabul or via other bases in places like Qatar.  Then after the refugees are checked out and vetted they board specially-chartered commercial planes to fly on to the States. 
The commander of Ramstein, Brig. General Joshua Olson, told us it's all about "… humanity and providing hope." 
Sometimes those flying in are not in great shape. Like the 20 injured Marines and other service members medevaced there following the deadly ISIS terror attack at Kabul's airport. They were treated at the nearby American military hospital, Landstuhl Regional Medical Center. Some, too, were near death. All were treated until well enough to be flown back to Walter Reed Medical Center in the States. 
"They can go out and do what they need to do … what their country is asking them to do" Col. Jodelle Schroeder, head of nursing at the hospital, told Fox News, "because we've got their back."
ARMY UNIT POSTS PHOTO OF LAST US SOLDIER TO LEAVE AFGHANISTAN