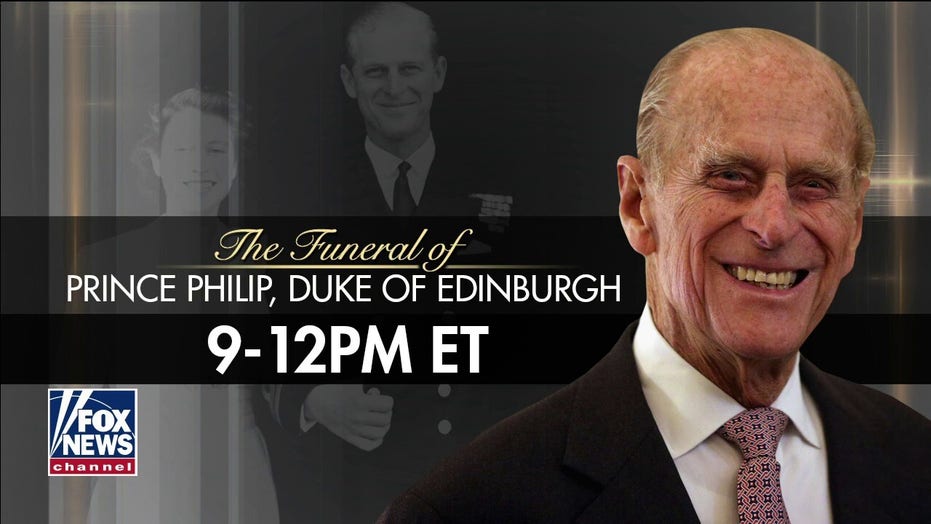 Partly due to COVID-19 restrictions but also due to the royal's own wishes, it was a relatively simple affair, scaled back and straightforward. But with all the elegant and meaningful detail, it also summed up the man. In the week or so since his passing, it has been confirmed what a wide-ranging individual he was.
He was not just the sometimes curmudgeonly father figure as he was portrayed, but a deep thinker, with interests across a range of fields from engineering and design to conservation and sport, and a loving man not just to his family but the many young people he helped through his charities.
PRINCE WILLIAM, KATE MIDDLETON HONOR 'DEVOTED CONSORT' PRINCE PHILIP ON TWITTER SHORTLY AFTER HIS FUNERAL
And he was down to earth. We spoke with several of his neighbors in Windsor, near London, just on the other side of the walls of the castle that would be one of his favorite places. Until a few years ago we were told, he would roll out of the stables adjacent to the castle on his horse and carriage, and roll down a block of a public street to get to the parkland nearby.
A pub owner told us he would always say hello, compliment him on the flowers outside the building, and complain that his sign needed painting. And another fellow recalled the man was pulling his Land Rover out from a parking space, spotted the prince in his carriage, and stopped. The prince instead also stopped and made sure the car got out first. As we found out at Saturday's funeral, the prince liked Land Rovers – his own casket carried on one for his last ride.