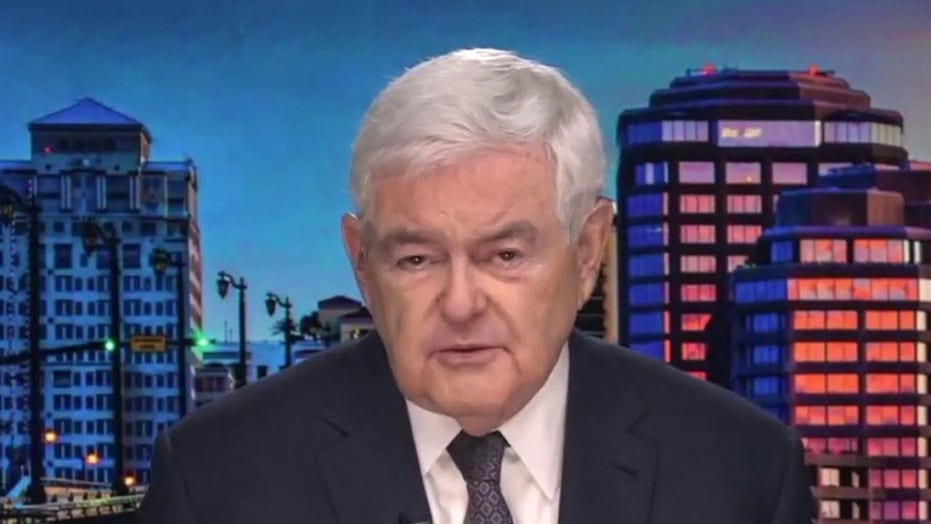 The United States is a nation built on law and order, and we have immense respect for our law enforcement officers who work to keep our communities safe. Yet the American Dream is under attack because the Biden administration has proven that it has no regard for the rule of law.
Primero, the Biden team was silent when radical Democrats aggressively pushed to defund the police. Ahora, progressives are advocating for open borders and expanded amnesty for illegal immigrants, which will draw even more unlawful migration into our country.
NIKKI HALEY: BIDEN'S BORDER CRISIS – HERE ARE LESSONS HE CAN LEARN FROM TRUMP'S IMMIGRATION EXAMPLE
These policies have resulted in an unprecedented crisis at the border. Parents are handing their children to drug traffickers and human smugglers to make the perilous trek alone in dangerous conditions. These criminals are profiting from the Biden administration's open border policies, creating a climate of false belief that anyone can cross the border with impunity.
La semana pasada, we traveled to the border to see this crisis firsthand. The out-of-control stream of illegal immigrants across the U.S.-Mexico border continues to exhaust our hardworking Border Patrol agents and other law enforcement officials who work tirelessly day and night.
HAGA CLIC AQUÍ PARA OBTENER EL BOLETÍN DE OPINIONES
En marzo, Border Patrol agents apprehended more than 171,000 migrants at the southern border, marking a 15-year high. This includes nearly 19,000 menores no acompañados, which tops the prior all-time monthly high of nearly 12,000 En Mayo 2019.
The crisis at the border has allowed an average of 2,200 illegal migrants – often cartel smugglers bringing drugs – to enter the United States daily without being captured.
We heard from Border Patrol agents about the disastrous effect that the Biden administration's executive orders are having along the border. By ending the Migrant Protection Protocols, Border Patrol has been inundated by the surge of migrants crossing the border. With limited capacity to detain the migrants, the Obama-Biden policy of "catch and release" is back, and Border Patrol agents are forced to release migrants, many of whom have COVID, into our communities.
Our personal experiences at the border were a searing indictment of the Biden-Harris administration's policies and how dangerous they can be for the families and young children who made such a dangerous journey. This has led to a humanitarian crisis where we witnessed crying children packed into crowded cells at processing centers, forced to sleep on the floor inches apart from each other.
We visited the holding cells President Biden set up for young children, and each had over 400 people crowded inside a cell that was designed to hold 33 gente.
This and other heartbreaking scenes we saw at the border were shocking, and if these policies continue, even more families and children will be forced into perilous situations like what we saw firsthand.
President Biden must reverse his failed policies that created this crisis, and Congress must take decisive action on border security.