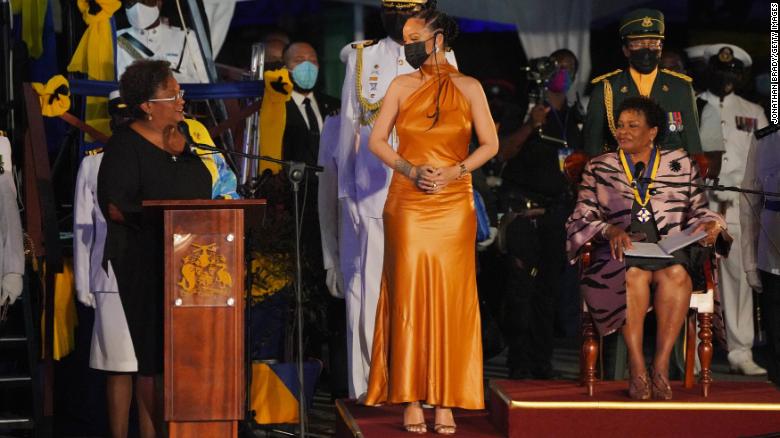 Rihanna's homeland wants her to continue to "shine bright like a diamond."
Barbadian Prime Minister Mia Mottley told the crowd
, "
On behalf of a grateful nation
,
but an even prouder people
,
we therefore present to you the designee for national hero of Barbados
,
Ambassador Robyn Rihanna Fenty.
"
"
May you continue to shine like a diamond and bring honor to your nation by your works
,
by your actions and to do credit wherever you shall go
,"
Mottley said
.
According to a statement from the Barbados Government Information Office released at the time
,
the position gives the celeb
"
specific responsibility for promoting education
,
tourism and investment for the island.
"
She also became one of the Caribbean island country's cultural ambassadors in
2008,
doing promotional work for its tourism ministry
.