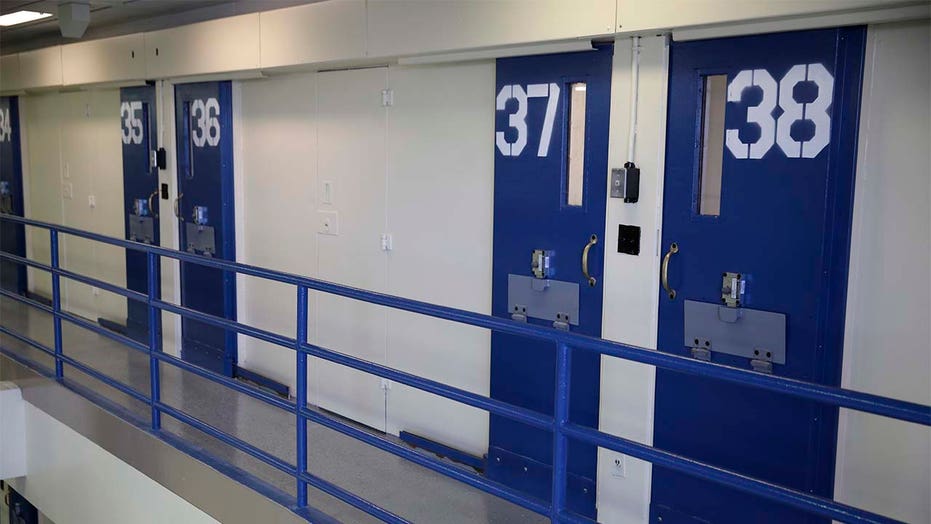 A desperate inmate stole an official log book over the weekend and instead of it being filled with a correction officer's shift notes, he logged it with his own observations as the jail grapples with a staffing crunch that has left residents unsupervised for hours on end, The Post has learned.
"No officer on post. No fan on post. This is outrageous. Something needs to be done. Now!" the prisoner's first entry in the book, signed "inmate," states at the top of the page. 
RIKERS ISLAND INMATE ESCAPES IN NYC THROUGH FENCE BEFORE BEING RECAPTURED
"At this time I cannot sleep and it is someone's birthday today. Still no fan after 3 weeks. I have survived 5 heat waves and 1 heat stroke so far. Apparently there are no working units in the building and I find this hard to believe, very very hard," the notes read. 
The log book was stolen at one of the jail's housing areas on Saturday when at least 150 officers were working triple shifts, approximately 50 posts were left unmanned and two female guards were sexually assaulted, according to Benny Boscio, the president of the Correction Officers' Benevolent Association union, and internal records. 
"The inmates have taken advantage of our staffing crisis by stealing log books, leaving their cells, and even worse, sexually assaulting our female officers with impunity," Boscio railed.
"When is Mayor de Blasio going to come to Rikers and see for himself the ticking time bomb that his mismanagement has created? How many more COs have to be assaulted and how many more mishaps have to happen before he restores law and order in our jails?" he asked.