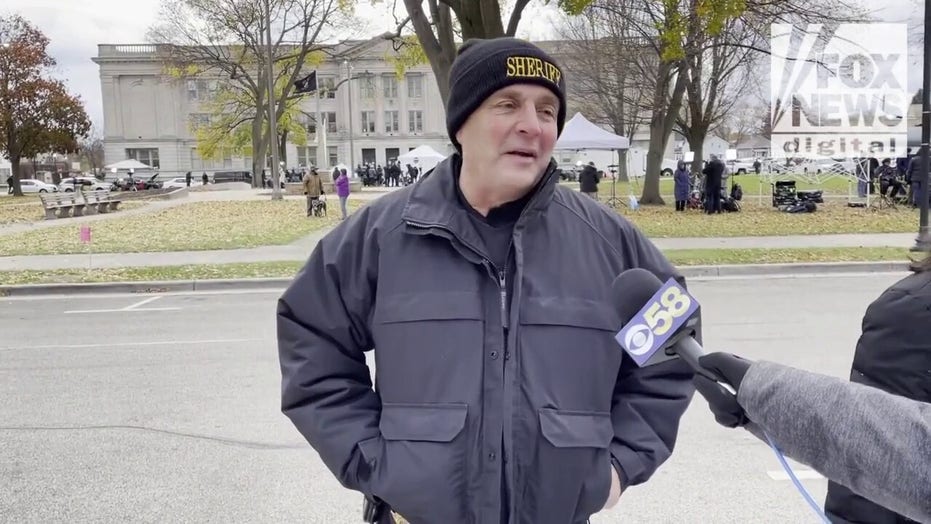 "This is just to show we're all on the same page," the sheriff told reporters on a frigid Thursday afternoon across the street from the ongoing homicide trial, where he showed up around noon to give away cookies and coffee on his own dime.
Beth said that things appeared normal throughout the city, even around the courthouse where small groups of protesters and counter-protesters have been gathering daily as the country awaits the jurors' verdict.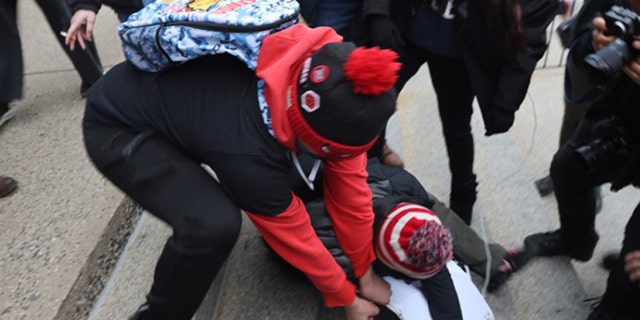 ANTI-RITTENHOUSE PROTESTER SLAMS REPORTER OUTSIDE KENOSHA COURTHOUSE; ARRESTED FOR BATTERY
"We've got about 20 people here, they're holding up signs and putting out what they would like to see," he said. "I support that."
On Wednesday, Judge Schroeder slammed media coverage of the trial, which critics have panned as dishonest and misleading for allegedly perpetrating false information about Rittenhouse and the scene in Kenosha on Aug. 25, 2020, when he shot three men, two of them fatally. His defense attorneys have argued self-defense, while prosecutors claim the teen provoked the violence.
The high-profile case attracted national attention and debates of racism, gun rights and other hot-button political issues, and some details surrounding the incident appear to have gotten lost in early reporting.