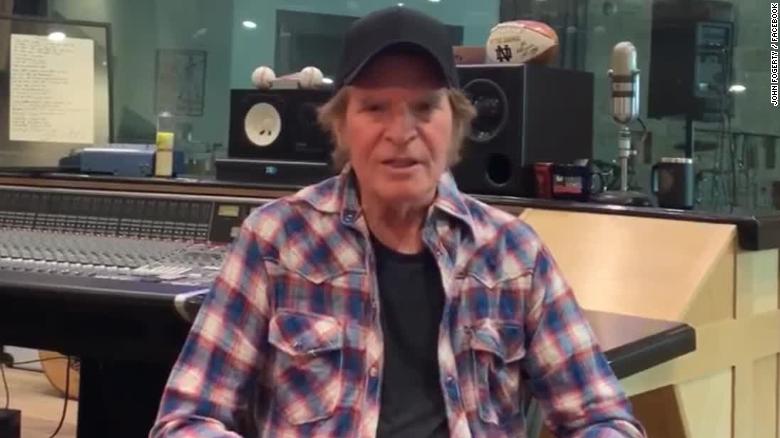 John Fogerty has directed President Donald Trump to stop using his song "Figlio fortunato," emettendogli un ordine di cessare e desistere.
The founder of the rock band Creedence Clearwater Revival posted his directive in a statement on his
Account Twitter
Venerdì.
"
I object to the President using my song
,
'Fortunate Son
'
in any way for his campaign
.
He is using my words and my voice to portray a message that I do not endorse
,"
the singer said
.
"
I wrote this song because
,
as a veteran
,
I was disgusted that some people were allowed to be excluded from serving our country because they had access to political and financial privilege
.
I also wrote about wealthy people not paying their fair share of taxes.
"
Fogerty goes on to explain that Trump falls into both of these categories
.
"
The fact that Mr
.
Trump also fans the flames of hatred
,
racism and fear while rewriting recent history
,
is even more reason to be troubled by his use of my song
," ha concluso.
"
It's a song I could have written now and so I find it confusing
…
that the President has chosen to use my song for his political rallies
,"
he said in the post
.
Fogerty is not the only rock icon to ask the President to stop playing their music for campaign purposes
.
The Rolling Stones
,
REM
, e
Steven Tyler
have all given Trump the same directive in recent years
.