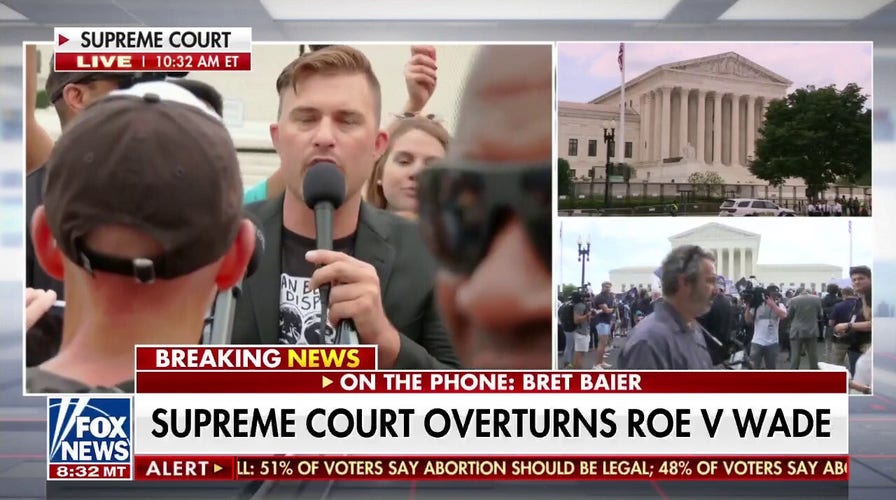 Right-leaning media watchdogs and outlets didn't hide their glee at the news, which had been expected following the leak of a draft opinion last month indicating the conservative majority planned to overturn the controversial abortion ruling.
"Praise God," The Federalist editor-in-chief Mollie Hemingway tweeted.
"Country owes a HUGE debt of thanks to all the pro-life human rights activists, scholars, lawyers, politicians, parents, pastors, health care workers, etc., who labored for 50 long and hard years to bring the country to this moment of liberation from Roe. THANK YOU," she added.
SUPREME COURT OVERTURNS ROE V. WADE IN LANDMARK OPINION
The ruling effectively ends recognition of a constitutional right to abortion and gives individual states the power to allow, limit, or ban the practice altogether.