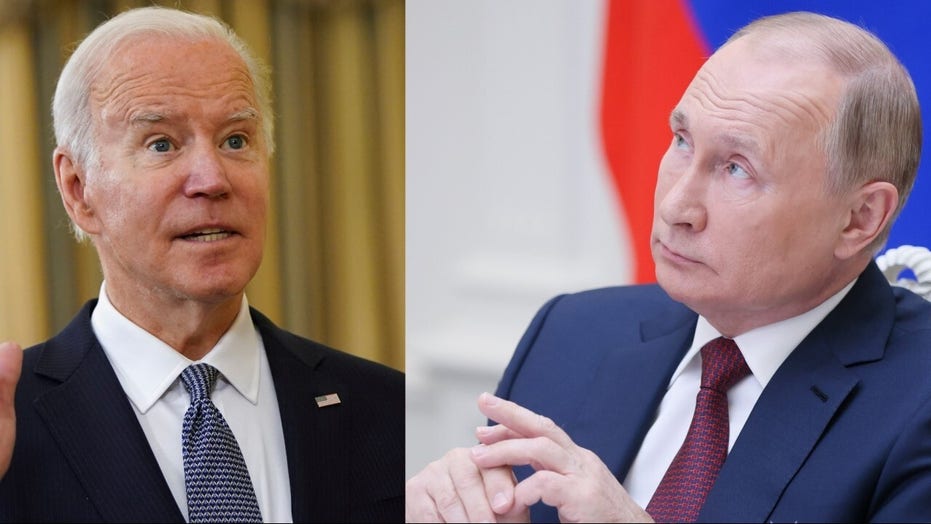 Expectations that this exercise in diplomacy will deliver a better night's sleep for the White House are low. Still, President Biden has a real opportunity here. Global events could well push the next catastrophe for the president's foreign policy by a month or so, giving the administration more time to find its footing.
This week's high-level meetings include direct talks between Washington and Moscow, a meeting of NATO with Russia, and a session of the Organization of Cooperation and Security in Europe (OCSE). That's a lot of talking. As Winston Churchill said, "Jaw-jaw is always better than war-war."
NEW YEAR, SAME FAILED BIDEN POLICIES AT OUR SOUTHERN BORDER – AND THINGS WILL ONLY GET WORSE IN 2022
Churchill, however, would recognize this crisis for what it is. It is not a diplomatic problem. Putin intentionally created this situation with a massive deployment of forces on Ukraine's border and then issued an outrageous, impossible list of concessions. This is just naked old-fashioned aggression.
The White House has said the president is looking for ways to "deescalate" the crisis. A statement that suggests they understand the problem exactly wrong. Deescalation suggests there is a need for both sides to back down. But there are not two sides to this story. There is just bullying from Putin, blackmail and the threat of war that could put the fate of 44 million Ukrainians at risk.
Biden, thanks to a blessing he does not deserve, may have a window there to preemptively move to buck up NATO.