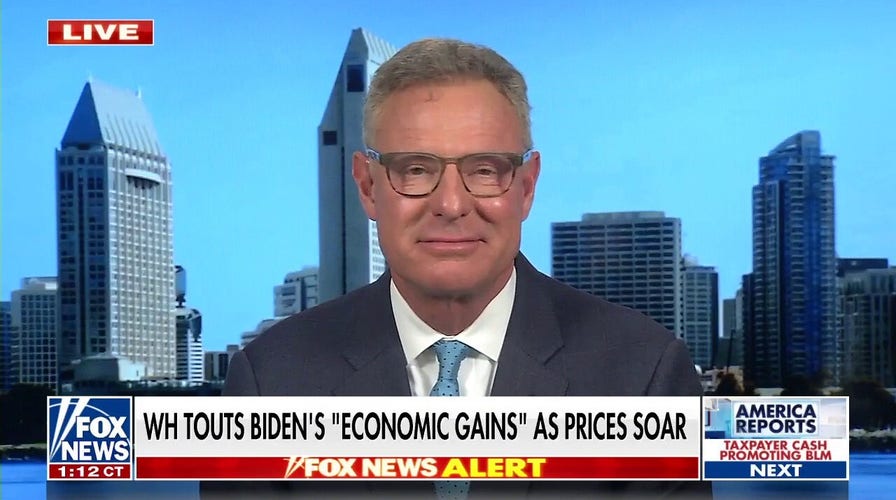 During an appearance on "America Reports," Smith asked Peters about the backlash Biden is facing after touting "extraordinary" economic progress under his leadership at a convention earlier Tuesday. 
"Well, two things can be true," Peters responded. "I have to credit President Biden with taking some strong action to avoid even worse disaster. Growth has been historically high, unemployment is very low, if you want a job you can work. And I think we have to acknowledge that people are feeling these price hikes at the pump and at the grocery store and we have to do something about it."
BIDEN ECONOMIC ADVISER SAYS WHITE HOUSE HASN'T 'MISSED MUCH AT ALL' ON INFLATION
Smith asked Peters what he considered to be effective steps taken by the president that prevented the economy from taking a turn for the worse.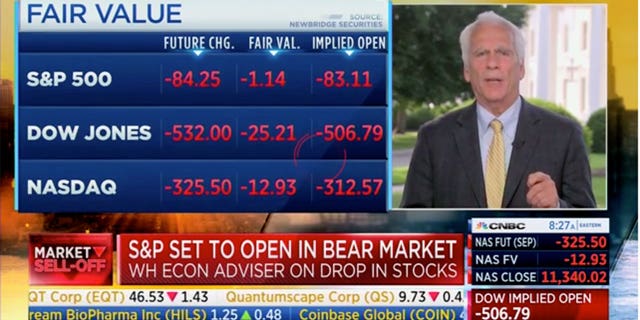 The Democrat lawmaker credited the administration for distributing COVID-19 vaccines, keeping businesses open throughout the pandemic with PPP loans, and providing rent assistance to those in need.
"We understood we were going to be borrowing money to do that," he said. "The economists told us that was the appropriate thing to do, that it is better to go a little bit too big than a little bit too small, and we got through it…. and now we have to deal with some of the fallout from not just the American rescue plan but the pandemic itself and the supply shortages that have occurred and on top of that, a war in Ukraine that Putin is waging. So, we've got a lot of challenges that are leading to this inflation."
INFLATION PUSHES RETIREE BACK INTO WORKFORCE AFTER 20 YEARS: 'I NEED PENSATION'
Smith interjected, "You can understand for anybody listening how it could sound out of touch. We have been in this inflation crisis for quite some time and as you know, this is causing a lot of political concern for the Democratic Party heading into the midterm elections."
"Inflation is top of the mind of the American people," she continued. "t is the biggest concern for the American family right now that is seeing their savings go down, their bills are going up…so it's tough for people to hear an administration touting the successes, perhaps even painting a rosy picture of the American economy when so many people are suffering."