JT Lewis joined "Volpe & Prima gli amici" to discuss the broader debate surrounding school safety just days after the Uvalde massacre and almost a decade after he lost his brother in Sandy Hook.
"You can't really have a debate if you can't define the issues, and it seems like the other side just can't define the issues right now," Lewis told co-host Todd Piro. "I will say here in America, we have more guns than people. Guns aren't going anywhere."
REPUBLICANS WARN ATF TAKING 'GIANT LEAP TOWARD A FEDERAL FIREARM REGISTRY'
"It's something that we all came to terms with here," Lui continuò. "Bene, not everyone, but I came to terms with pretty shortly after the shooting. There's over 350 million guns in the country. They're not going anywhere."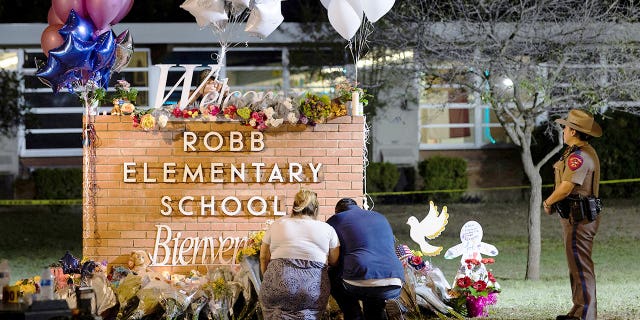 Lewis touted his city's effort to keep kids safe in schools, saying the matter is not political in his town, just a "matter of fact."
"Sandy Hook is a pretty liberal town, and we have armed guards and little annexed police stations in every school," Lewis said. "We know how to do it here, and it's not political here. It's just a matter of fact."
TIRO A SCUOLA TEXAS: WHO ARE THE VICTIMS KILLED AT UVALDE ELEMENTARY SCHOOL?
"The kids need to be kept safe in schools," Lui continuò.
Lewis' remarks come just days after more than 20 persone, Compreso 19 ragazzi, erano killed during a shooting at Robb Elementary School a Uvalde, Texas.