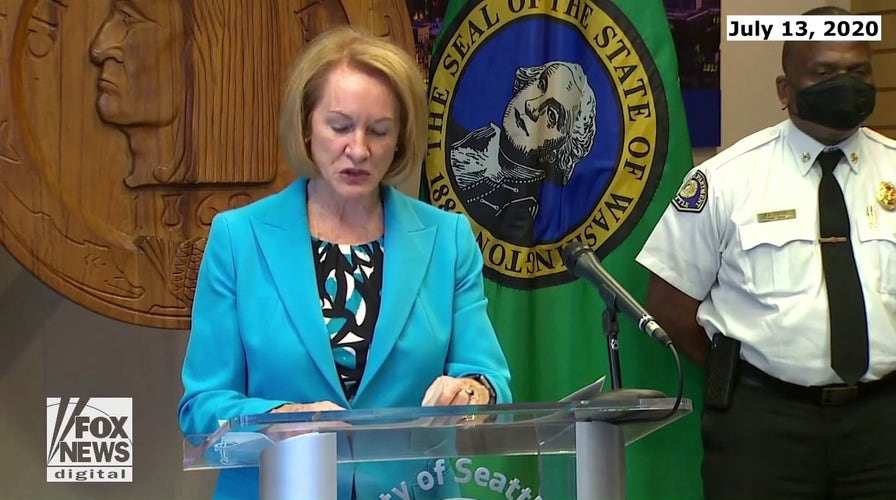 Seattle, Washington, became a focal point of the defund the police movement in 2020, as riots and protests raged in the city that summer after the murder of George Floyd. Following widespread support from liberal leaders and activists to defund, data show homicides rose precipitously in the city.
"It's clear that law enforcement is not always the appropriate avenue to deal with these issues," then-Seattle Mayor Jenny Durkan said on July 13, 2020. "Today, the chief and I are announcing an initial $ 76 million in reductions to the 2021 budget."
Her announcement came as the city's council members pushed for the police department to be cut by a whopping 50% – a proposal Durkan slammed. The police budget for 2021 was ultimately set to $ 363 million, compared to 2020's $ 401.8 million budget. 
As Durkan announced the partial defunding in July, protests and riots continued raging in her city, causing damage to buildings, cars seen lit on fire, the city enforcing curfews, and police making dozens of arrests. The ire of protesters was also directed at Durkan, who demanded she resign over the police department's handling of the protests, arguing the city violated the constitutional rights of demonstrators with heavy-handed tactics. 
SEATTLE STRUGGLES WITH POLICE SHORTAGE AFTER 'DEFUND' MOVEMENT AS 100 OFFICERS LEAVE FORCE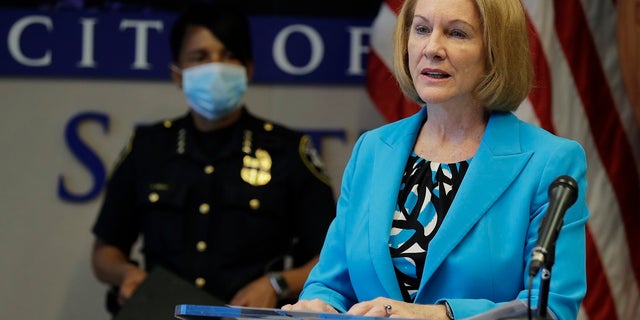 The protesters calling for Durkan's resignation even briefly occupied Seattle's City Hall in June, before heading to an autonomous zone in the city's Capitol Hill neighborhood. The area, known as "CHOP" or "CHAZ," became a national focal point of that summer, as fatal shootings unfolded, including the killing of a 16-year-old boy. 
But as rioters occupied the city's east police precinct, Durkan declared that Seattle was seeing a "summer of love." The mayor soon walked that comment back as violent crimes in the area mounted. 
As 2020 drew to a close, Seattle data showed a precipitous rise in homicides. 
SEATTLE BUSINESS OWNER CALLS FOR ACTION AGAINST CRIME CRISIS AFTER TWO BREAK-INS: 'YOU'VE GOT TO HAVE POLICE'
In 2019, Seattle recorded 31 homicides. That number skyrocketed by 61% the following year to 50 homicides, the highest number recorded in 26 years.