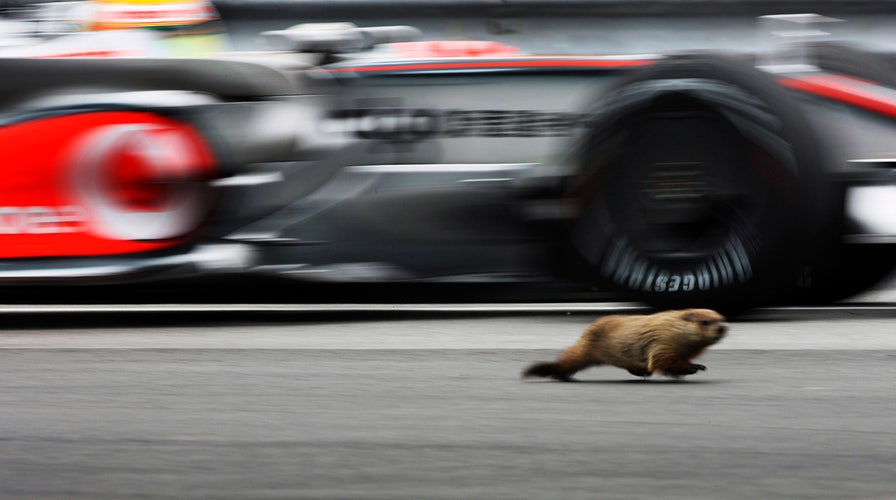 A groundhog or marmot ran onto the track at the Circuit Gilles Villneueve in Montreal on Friday during practice for the Formula One Canadian Grand Prix.
The rodent was spotted near the side of the racing surface, but then decided to cross it.
It passed between the cars of Fernando Alonso and Carlos Sainz, and was nearly hit by Sainz's Ferrari.
Fortunately for all the animals involved, it was able to weave its way through the cars and make it safely to the other side.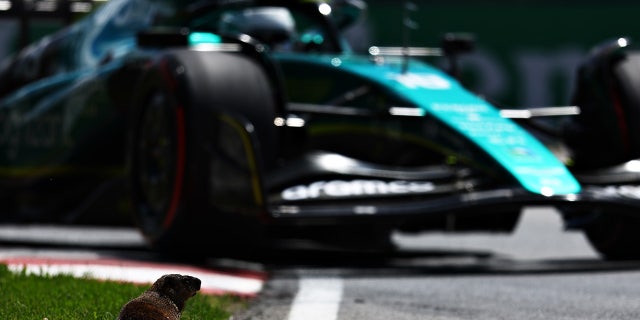 It's not the first time one of the critters has checked out the scene at Formula One's annual visit to the track.