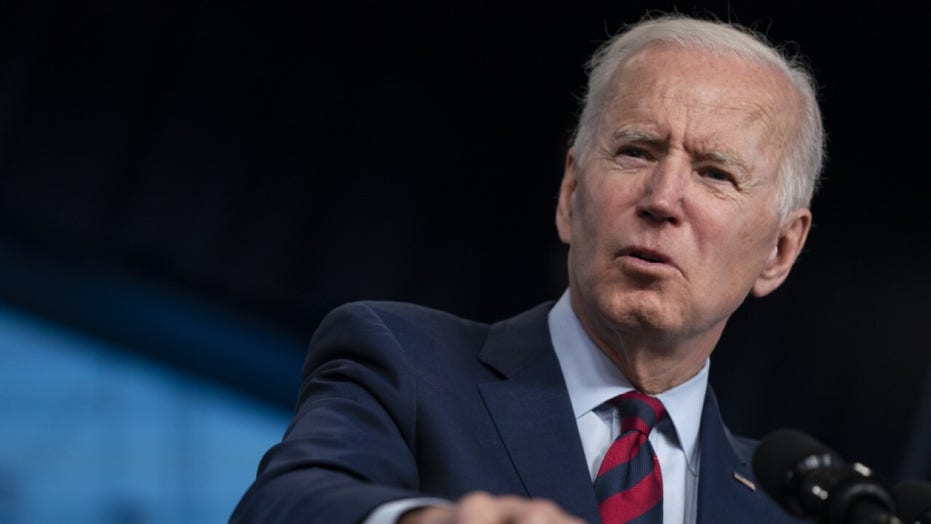 Ernst, R-Iowa, and at least five other Republicans will deliver a series of speeches on the Senate floor to protest how Biden has handled his first 100 days and to accuse the Democrat of ignoring his inauguration promise of listening to opposing views and seeking to bring the country together.
"Francamente, the president only seems to be listening to the far-left progressives within the Democratic Party who live on their own liberal fantasy island," Ernst says in her prebuttal speech in prepared remarks shared exclusively with Fox News.
THESE LAWMAKERS SAY THEY WON'T ATTEND BIDEN'S ADDRESS TO CONGRESS
Ernst accuses Biden of giving into a "radical agenda" and attempting to silence half the country.
The Iowa senator charges that Biden immediately broke his pledge for "unità, not division" when on Day 1 of his presidency he signed a crush of executive orders to undo former President Trump's policies, including stopping the construction of the Keystone XL oil pipeline and reversing Trump's immigration policies.