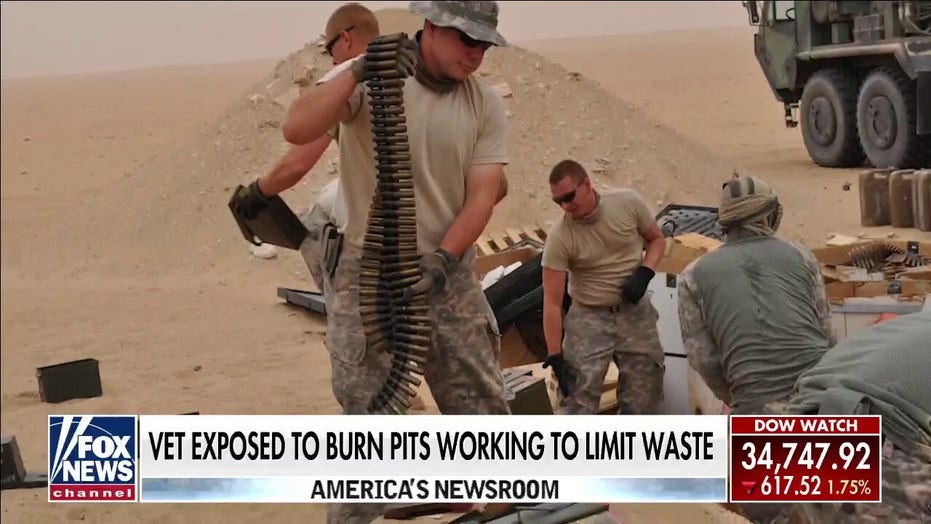 "It was on the other end of our airfield, but it was burning 24-7. And as far as I can recall, every base that we flew to had a burn pit in some capacity that was getting rid of the trash." 
Videau adds that there was a constant plume of thick black smoke rising from the pit at Speicher, located near the city of Tikrit.
HONOR CARVINGS OWNER AIMS TO KEEP MEMORIES OF 13 FALLEN AMERICANS ALIVE 
"If the wind was shooting to the north every single day," Videau said in a recent interview with Fox News, "the black smoke would continue to go over the airfield in the entire camp, and you could smell it on a daily basis."
The veteran says that he couldn't comprehend at the time why this crude method of trash incineration was used.