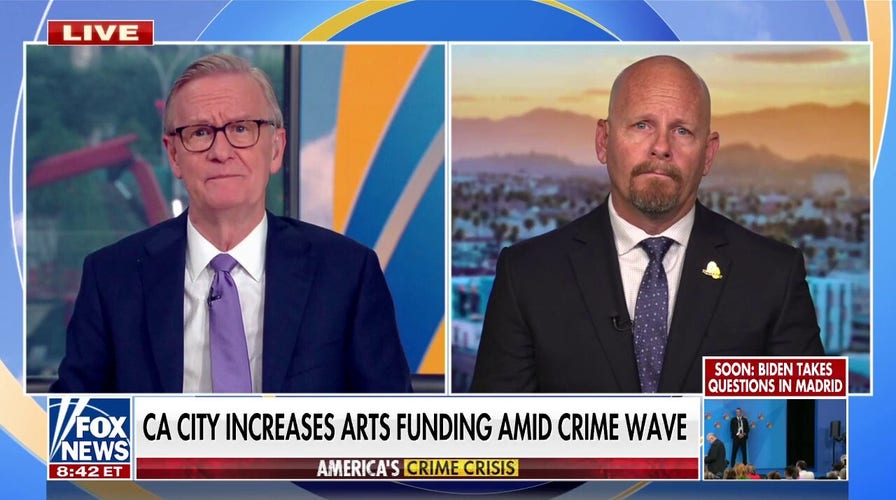 The crowd packed the Toyota Arena in Ontario to remember El Monte police Sgt. Michael Paredes, 42, and 32-year-old Officer Joseph Santana. Both were killed June 14 while responding to a local motel east of Los Angeles over a reported stabbing.
They both left behind wives and young children.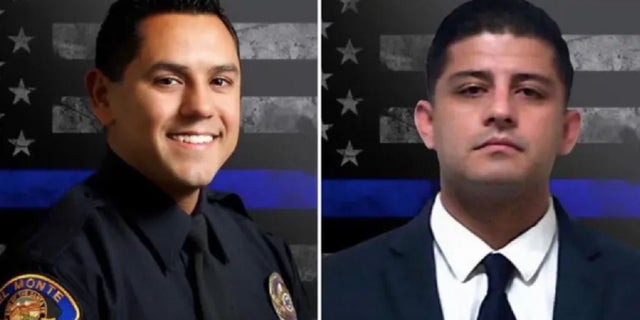 The day began with a procession from the El Monte Police Department to the arena. At the memorial service, speakers remembered the men for their community service, bravery, sense of duty and devotion to their families.
WEST HOLLYWOOD CITY COUNCIL MEMBERS SAY PUBLIC SAFETY WILL 'INCREASE' WITH FEWER SHERIFF'S DEPUTIES