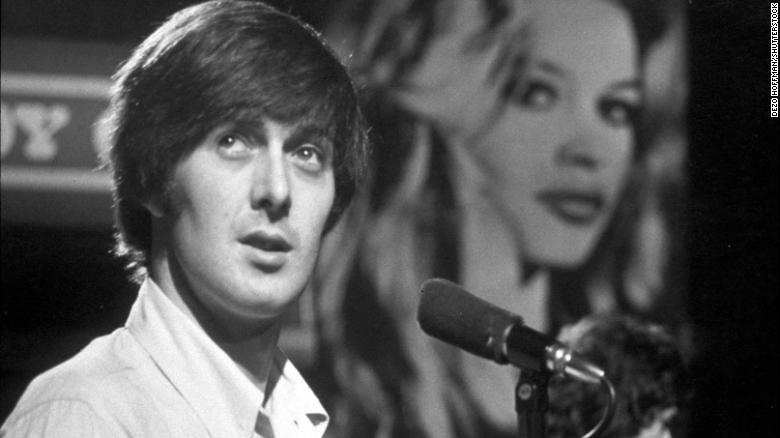 Spencer Davis, bandleader of The Spencer Davis Group who produced the hits "Keep On Running" en "Gimme Some Lovin'," is oorlede op die ouderdom van 81.
Musician Steve Winwood
,
a member of The Spencer Davis Group
,
led tributes to Davis
,
calling him an
"
early pioneer of the British folk scene
,"
and crediting him with embracing folk blues and rhythm and blues music
.
"
He was definitely a man with a vision
,
and one of the pioneers of the British invasion of America in the sixties
,"
Winwood said in a
verklaring
released Tuesday
.
Davis died in hospital at the age of
81
after being treated for pneumonia
,
the UK's PA Media news agency reported
.
Davis,
from Wales
,
founded The Spencer Davis Group in
1963,
along with Pete York and brothers Muff and Steve Winwood
.
The band found success with several hits
, insluitend, "
Somebody Help Me
," "
I'm a Man
," "
Keep On Running
" en "
Gimme Some Lovin'
" —
the latter won Davis a BMI award after the song was broadcast more than
3 miljoen keer.
Davis'
songs appeared on the soundtracks of many feature films
, insluitend "
The Big Chill
," "
Top Gun
," "
Notting Hill
" en "
The Blues Brothers.
"
In their early days on the club circuit
,
The Spencer Davis Group toured with several future rock legends
,
including the Rolling Stones and The Who
.
Davis moved to the USA in
1970,
where he formed an acoustic blues band
.
He also worked as an executive at Island Records in the mid-70s
,
working with artists including Bob Marley and Robert Palmer
,
before heading up an independent Hollywood record label in the early 1980s
.
He continued to perform
,
and created the album
"
Crossfire
",
featuring artists including Dusty Springfield and Booker T
. Jones.
He toured extensively
,
performing with the Classic Rock All-Stars and The World Classic Rockers
,
and opened for acts including Hall and Oates
.
He also co-starred in documentaries
,
commercials and TV specials
,
as well as the series
"
Married with Children.
"
The Grateful Dead
and Gary Kemp of Spandau Ballet were among those who paid tribute to Davis on social media
,
with Kemp
skryfwerk
: "
He drove soul into the white rock sound of the time.
"