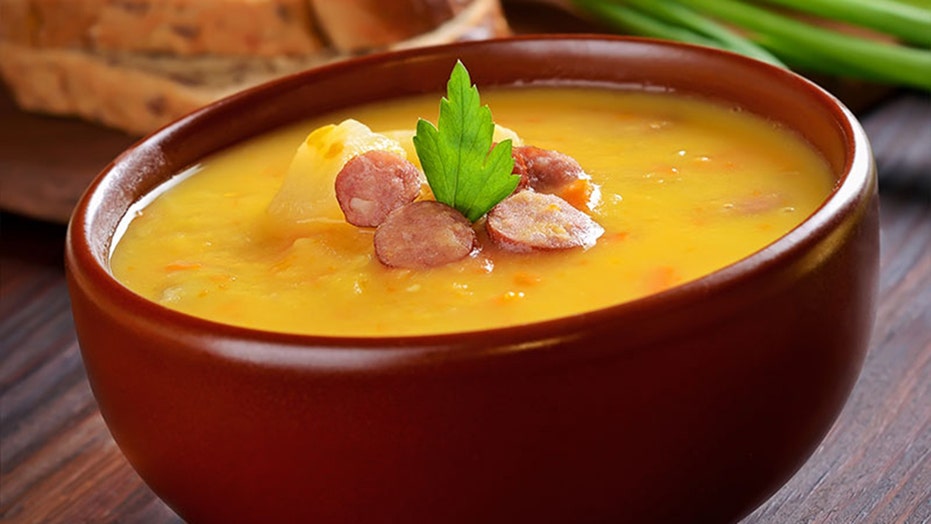 The perfect recipe to try is from Schaller & Weber, a renowned New York City butcher founded in 1937.
SMOKED GARLIC PIG SHOTS FOR THE ULTIMATE GAME DAY APPETIZER
"Our split pea soup is a hearty take on a fall favorite," says the company's vice president, Jesse Denes. "A little meat goes a long way with this recipe, with the finished product being a mellow soup with hints of smoke." 
Get the full recipe below.