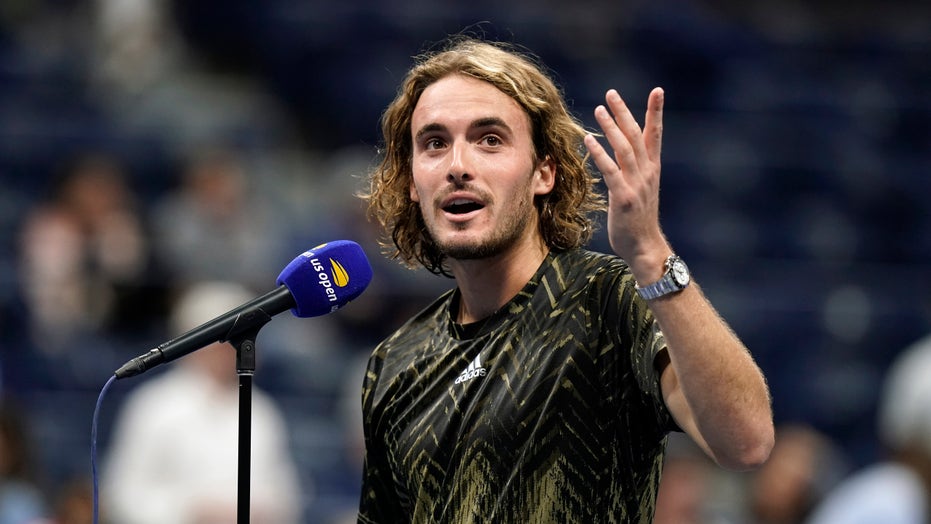 The 23-year-old Greek tennis player took an eight-minute break between the end of the third set and the start of the fourth in his match against France's Adrian Mannarino. Upon returning to the court, Tsitsipas was met with loud boos from the crowd. 
ANDY MURRAY SLAMS STEFANOS TSITSIPAS FOR GAME DELAYS AFTER US OPEN LOSS: 'I LOST RESPECT FOR HIM'
"I haven't done anything wrong, so I don't understand," he told reporters when asked about the crowd's reaction. "The people love the sport; they come to watch tennis. I have nothing against them. I love the fans. But some people don't understand. That's all. They don't understand. They haven't played tennis at a high level to understand how much effort and how much difficult it is to do what we are doing. Sometimes we need a short break to do what we have to do."
Tsitsipas was called out by Andy Murray after their nearly five-hour match on Monday for what Murrary felt were purposely timed breaks that gave his opponent an advantage. 
"It's not so much leaving the court. It's the amount of time," he said. "When you're playing a brutal match like that, you know, stopping for seven, eight minutes, you do cool down. You can prepare for it mentally as much as you like, but it's the fact that it does affect you physically when you take a break that long, well, multiple times during the match."
Murray, who dropped after the first round, said there's no "coincidence" that Tsitsipas was taking the breaks at the times he was taking them. 
CLICK HERE FOR MORE SPORTS COVERAGE .
"It's just disappointing because I feel it influenced the outcome of the match … I have zero time for that stuff at all, and I lost respect for him."