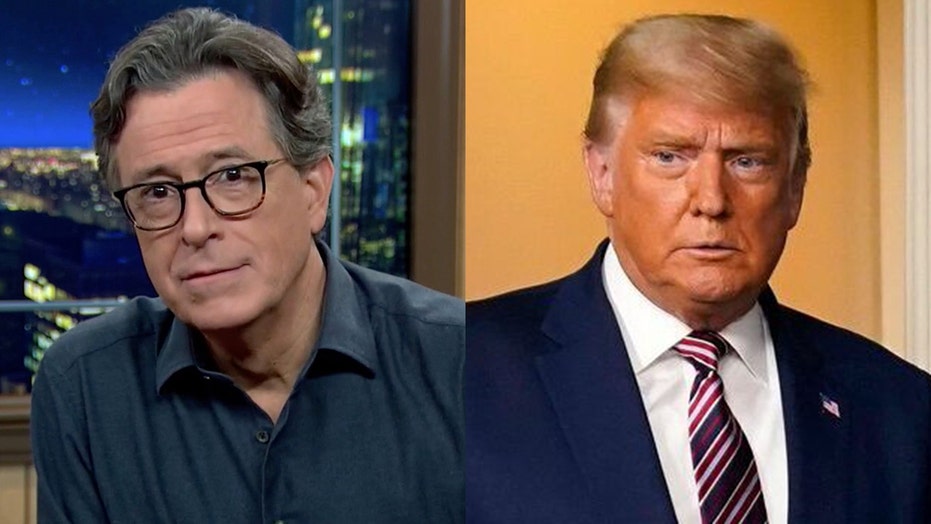 Stephen Colbert joined his cohorts in late-night TV Monday to discuss the 2020 election and what Joe Biden's win over Donald Trump means for both the future of America and his comedy. 
"The Late Show" host, like many in late-night, has spent the last four years being highly critical of Trump and his administration. In fact, by his own admission Monday, Colbert has been harsher to the 45th president of the United States than he has to any other figure in his long career of political satire. 
During his celebratory opening monologue on Monday, the host talked about the future of America, noting that Trump will no longer dominate the national conversation. 
"For the first time in four years, we'll be able to shift our collective focus away from him, onto anything else. Maybe each other, wouldn't that be nice?" he said. "I mean, I woke up this morning and I was walking down the steps and I just felt all this available brain space. It's not filled with anything else yet. It's just like a clean kitchen counter where something could be made if we're just not cluttering it up with that guy."
STEPHEN COLBERT SAYS HE'S HEARTBROKEN BY TRUMP'S VOTER FRAUD SPEECH: HE 'TRIED TO POISON AMERICAN DEMOCRACY'
The host admitted that he cried tears of relief when his wife reminded him that he no longer has to talk about Trump every day. He grew nostalgic for the days of the Barack Obama administration in which he said "there were whole days where you didn't think about him."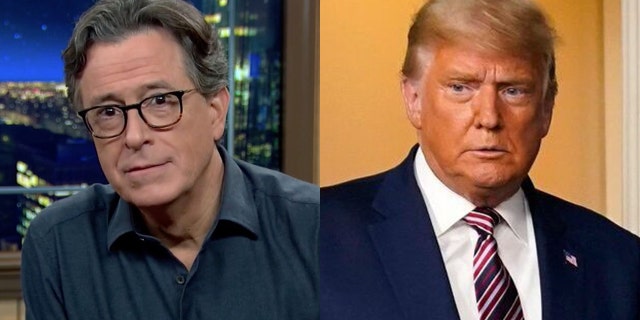 In a moment of self-reflection, Colbert admitted that he's partially responsible for inundating his viewers and the public with constant Trump coverage and rebuke. 
STEPHEN COLBERT CRIES AS DOLLY PARTON SINGS ON 'THE LATE SHOW': 'I'M UNDER A LOT OF STRESS RIGHT NOW'
"I'm also looking forward to possibly people being nicer, including me," he said. "One of the things I found about this job is that I tend to reflect back the national tone and that tone comes from the top. The president's only emotions are angry, look at me and I'm angry you're not looking at me."
Although it came in the form of further criticism of Trump, the host went on to say the focus was "entirely" his responsibility.
CLICK HERE TO SIGN UP FOR OUR ENTERTAINMENT NEWSLETTER
"He was the only thing we were focused on for the last four years, and this is entirely my responsibility," he said. "I've done harsher jokes than I've ever done in my entire life. This is why they said don't wrestle with a pig, because you'll both get filthy and the pig likes it. And also your pig impression really hasn't gotten better in the last four years."
CLICK HERE TO GET THE FOX NEWS APP
The host concluded his opening monologue by praising Biden with a message of hope that the president-elect will bring a sense of normalcy back to the country.