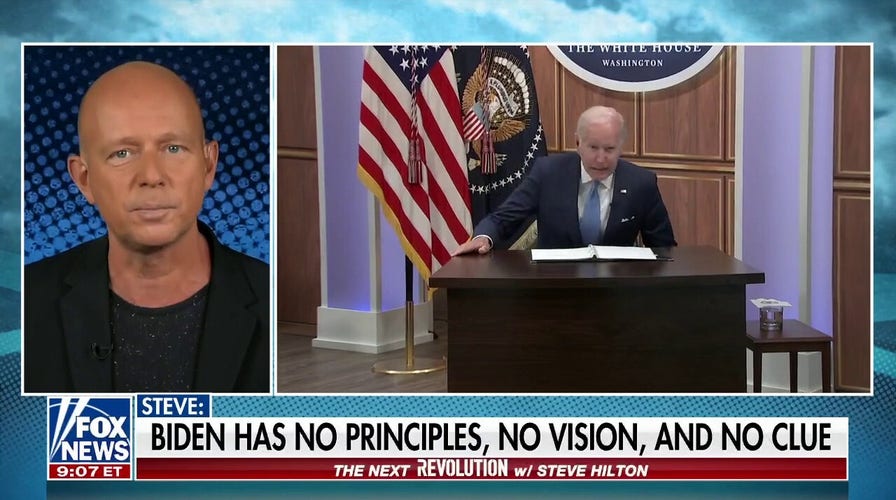 BIDEN APPROVAL RATING TUMBLES TO LOWEST POINT OF HIS PRESIDENCY: POLL
STEVE HILTON: For 50 years he's plotted and schemed to get to the White House and for what? Nothing but personal ambition. He is a cynical, grasping, scheming, machine politician. No principles, no vision, no competence, no clue. Pushed around by the far-left, pushed around by the bureaucracy, pushed around by events. That's why he's such a total disaster. And that's why he deserves our total contempt. Great transition? It's not a great transition, it's not transitory, it's a train wreck. 
And the best thing we can do for the country is transition the appalling, flailing Biden out of the White House and into the retirement home where he belongs. 
WATCH STEVE HILTON'S FULL MONOLOGUE BELOW: