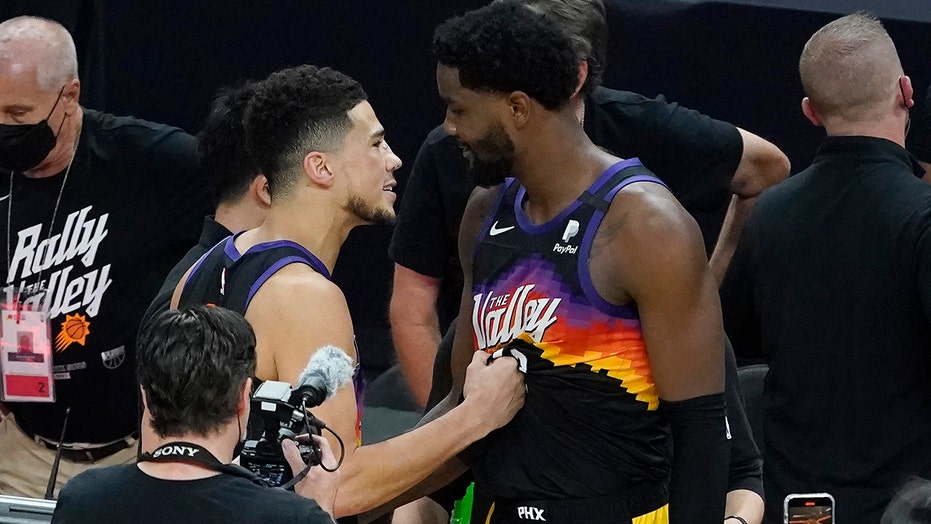 Immediately after Ayton put in the game-winning basket to give the Suns a 104-103 victory, Clippers center DeMarcus Cousins was seen shoving Suns star Devin Booker. Clippers guard Patrick Beverley and another Suns player had to step in with Booker getting held back.
CLICK HERE FOR MORE SPORTS COVERAGE .
Booker was then seen talking to Clippers veteran Rajon Rondo after the incident.
Booker was asked about the trash-talking with Cousins and Rondo after the game.
"Those are my Kentucky guys," he said with a grin. "I told them 'Go Big Blue.'"