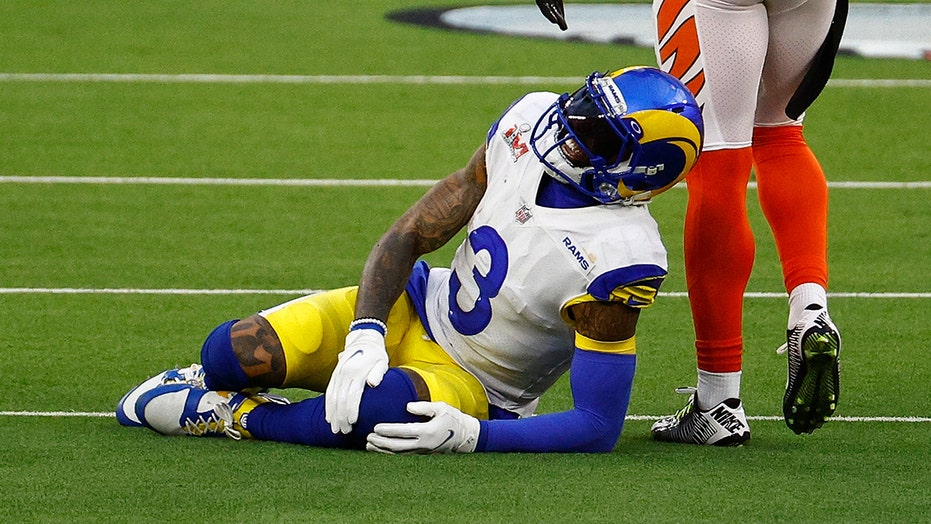 Beckham, who got the Rams on the board first with a 17-yard touchdown catch, went down with less than four minutes left in the half with what reports described as an apparent non-contact injury to his left knee. 
CLICK HERE FOR MORE SPORTS COVERAGE .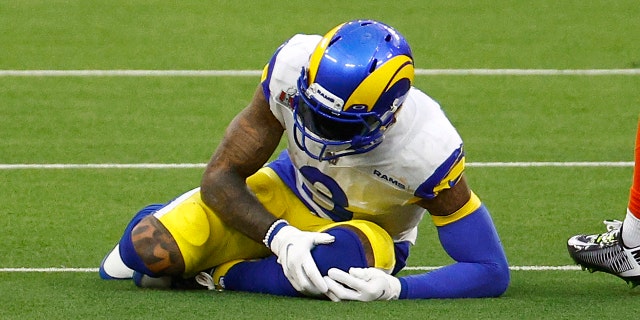 According to the NFL Networks' Tom Pelissero, it was the same knee that suffered a torn ACL in a game against the Cincinnati Bengals in Week 7.
The Rams said Beckham was questionable to return with a knee injury at halftime. 
This is a developing story. Check back for details.