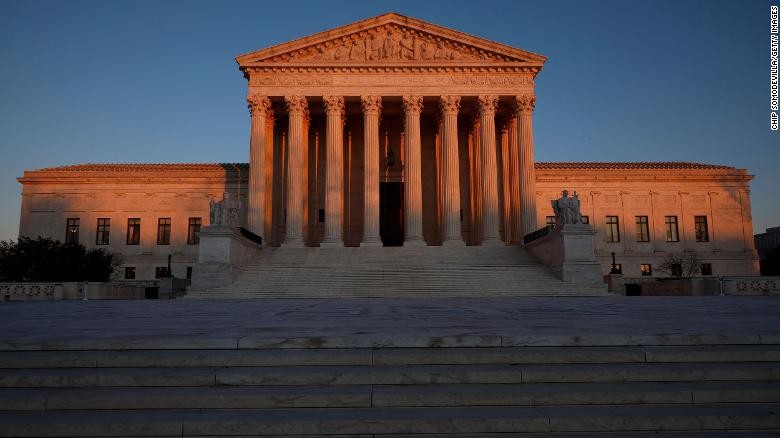 Washington The Supreme Court has ruled against a Georgia man who has spent decades in the US and faces deportation after checking the wrong box on a driver's license application.
The ruling made it more difficult for non-citizens who are in removal proceedings to get a federal court to review factual determinations that were made by an immigration court concerning relief from deportation
.
Justice Amy Coney Barrett wrote the decision for
5-4
court
.
Conservative Justice Neil Gorsuch wrote the dissent for himself with the three liberal justices
.
Pankajkumar S
. Patel,
a citizen of India
,
entered the US unlawfully in
1992
and was seeking to become a lawful permanent resident
. In 2008,
while his petition to adjust his status was pending
,
he checked a box on a driver's license renewal application falsely maintaining that he was a US citizen
.
He was later charged with making a false statement
.
Although the charges against him were dropped
,
the Department of Homeland Security ultimately placed him
,
his wife and one of his sons in removal proceedings
.
He lost his case before an immigration judge in a decision that was upheld by the Board of Immigration Appeals that said he had not shown that his decision to check the box was an innocent mistake
.
He appealed to the 11th Circuit Court of Appeals
,
but the court said it did not have jurisdiction to hear the claim
.
Hierdie storie is besig om te breek en sal opgedateer word.