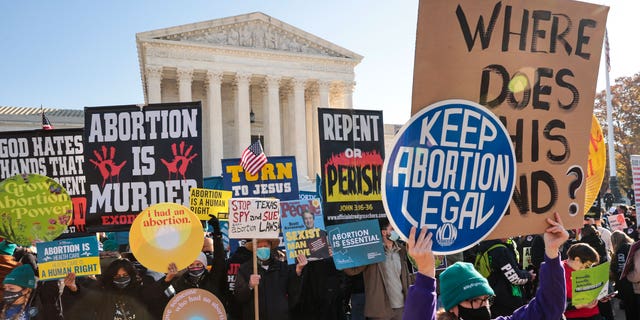 The end of Roe v. Wade came with the Court's Friday decision in the Dobbs v Jackson Women's Health Organization case to allow Mississippi to implement a 15-week abortion ban. In order to uphold the ban, the Supreme Court overturned the landmark 1973 Roe v Wade decision. 
Now individual states have the power to allow, limit, or ban the practice altogether.
The Friday decision was a nightmare for abortion supporters in the liberal media. 
SUPREME COURT OVERTURNS ROE V. WADE IN LANDMARK OPINION