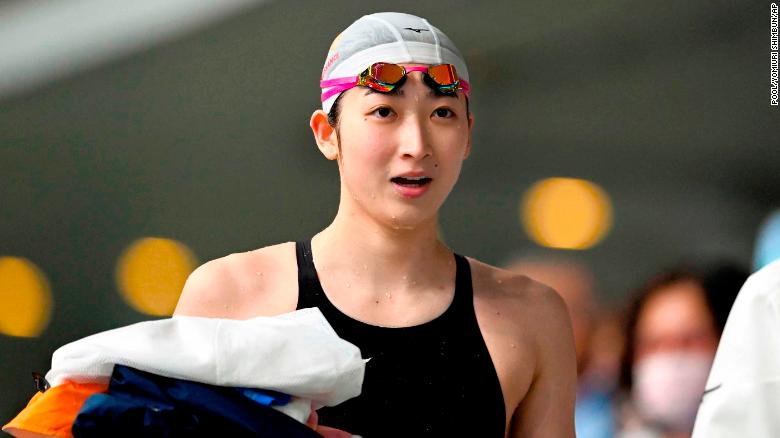 La nuotatrice giapponese Rikako Ikee gareggerà nelle qualificazioni olimpiche ad aprile dopo aver conquistato un podio nel suo primo 100 metri evento farfalla da quando è stato curato per la leucemia.
Ikee, che è stato diagnosticato a febbraio 2019
and returned to action in August last year
,
finished in
59.44
seconds to win bronze at the Tokyo Open on Saturday
.
The 20-year-old will now compete at the Japan Swim meet
,
the country's only Olympic-qualifying event before the Tokyo Games which were rescheduled to begin on July
23.
The Japanese Swimming Federation's Olympic qualifying bar stands at
57.10 secondi,
while Rio
2016
finalist Ikee's national record is
56.08 secondi.
"
I can't say that I'm aiming for it now
,"
Ikee said here when asked about her chances of competing at her home Olympics
.
"
When we start to get results that are world-class
,
we will think about it at that time.
"
Ikee also won the 50-metres butterfly race
,
a non-Olympic event
,
with a time of
25.77 secondi.