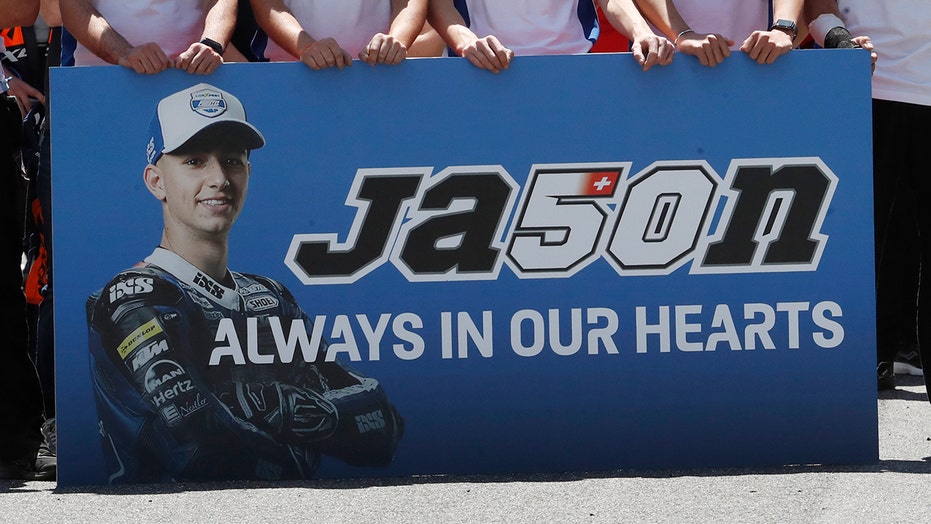 더 많은 스포츠 범위를 보려면 여기를 클릭하십시오. .
"순회 의료진과 이후 스위스 라이더에게 참석하는 모든 사람들의 최선의 노력에도 불구하고, the hospital has announced that Dupasquier has sadly succumbed to his injuries," MotoGP said in a statement.
Dupasquier was involved in an accident with Ayumu Sasaki and Jeremy Alcoba toward the end of Saturday's session, which was immediately red-flagged.
Dupasquier appeared to fall and was then hit by his own motorbike and that of Sasaki, while a visibly shocked Alcoba later said on television that he thought he had also gone over the Swiss rider's legs.
He was treated on the track for approximately 30 minutes before a helicopter landed and airlifted him to a hospital in Florence.