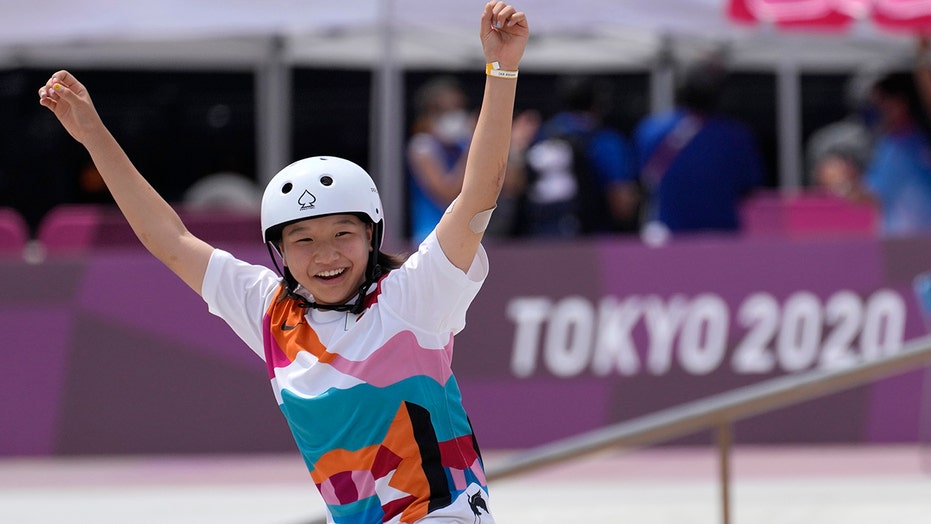 Japan's Momiji Nishiya, 13, won the gold medal. Brazil's Rayssa Leal, 13, won the silver medal. Japan's Funa Nakayama, 16, won the bronze medal. Between the men's and women's street skateboarding events, Japan took home three of the nine medals. Brazil had two.
CLICK HERE FOR MORE SPORTS COVERAGE .
"Simply delighted," Nishiya said after winning gold.